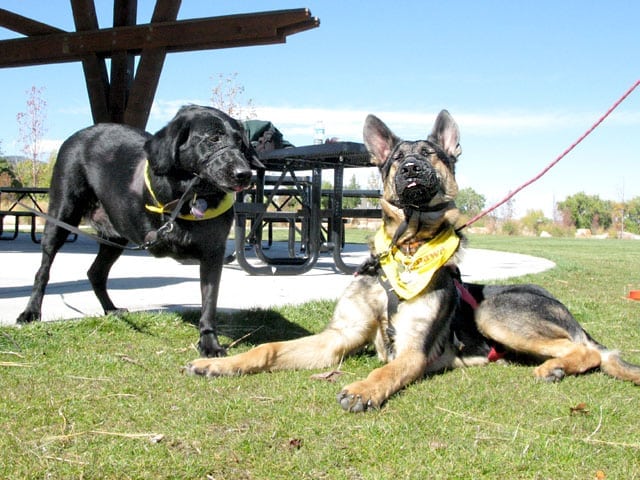 That Wyatt dawg had the pleasure of meeting another inspawrational canine cancer suvivor when Paris visited Colorado with her pack. Better known as gineej in the discussion forums, her people met up with Jim and René a few weeks back. Of course, everyone had there cameras. Gineej posted her movies from the fun visit in the forums, and my pack has finally gotten around to posting this video.
Better late than never, eh? 🙂
Even though her cancer has returned to her Lungs, Paris shows no sign of slowing down at the high altitude dog park in Fort Collins, CO.  This video interview  shares the story of her osteosarcoma diagnosis, amputation surgery, treatment. It also shows her amazing spirit and that hoppy Tripawd smile we love to see so much.