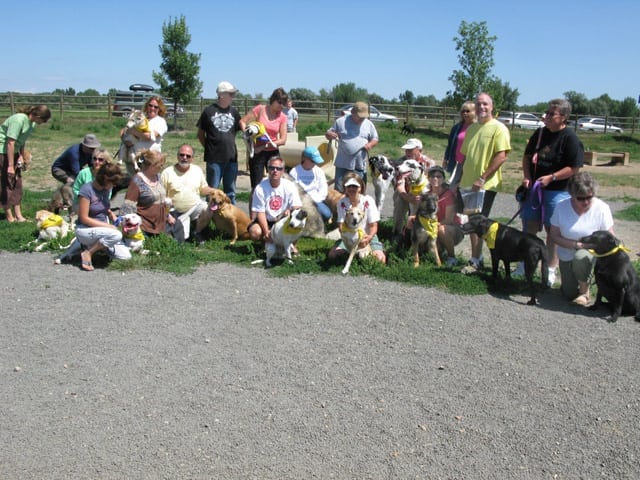 Today is a day that will go down in the history books as the largest Tripawd gathering ever!
What an amazing day it was at our first ever Tripawds gathering in Longmont, Colorado. When we planned this party, we figured we'd be really fortunate if a dozen Tripawds showed up. What an incredible sight it was to see Tripawd after Tripawd coming through the dog park gates!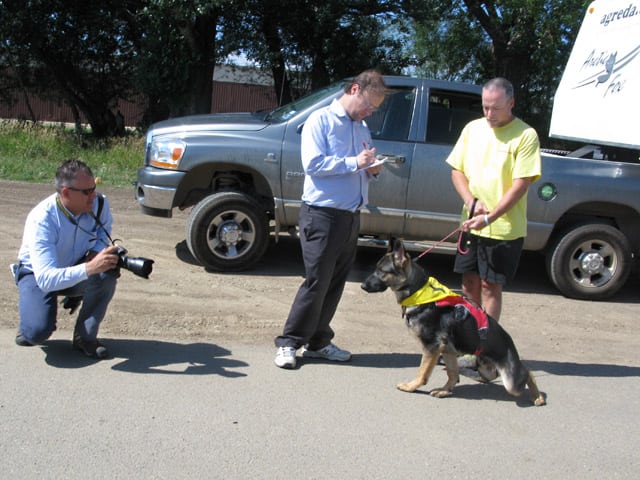 We believe we had 30 Tripawds attend, but my silly pawrents forgot to bring a guest book so we'll never know for sure. There were so many incredible pawrents and Tripawds of all sizes stopping by all day, we wish that we had more time to get to know each and every one better.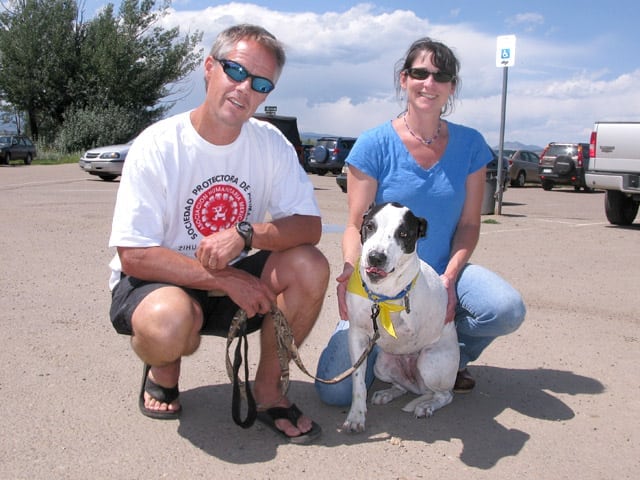 We should have some great local newspaper coverage out of this, thanks to Tripawd Lily and her pawrents Clay and Jody, who handled public relations for the event. And our hero Tika gets the award for traveling the farthest for the pawty, all the way from eastern Kansas, an eight hour drive!
We can't thank everyone enough for taking time out to gather with us today. We hope that more of you can come out for our next one sometime in the future.
Better yet, how about planning a Tripawd Pawty in your town?
More pictures are posted on our Tripawds Facebook Page.