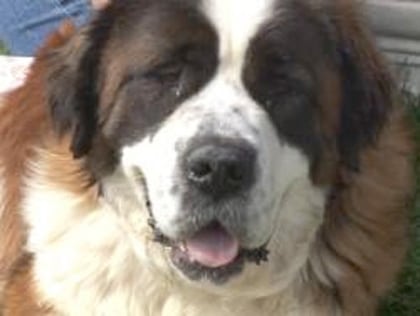 I must thank Arnie from Watson's Pet Products for sending us this story. But some people are just so stupid!
Featured on WBIR in Knoxville, Tennessee, Panda is a Saint Bernard who had it with her human who obviously didn't care for her one bit. She had been tied up outside and had become entangled with a wire for so long, that she gnawed off her own rear leg to get away. You go girl!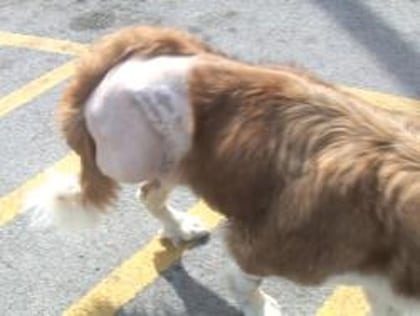 Panda obviously knew she'd be better off on three legs that tied up and forgotten. Her owner, Adolfo Lopez was charged Thursday with animal cruelty. Perhaps we should tie him up and wrap a wire tight around his leg for a week or so …
But I digress, not all people are bad. The Smokey Mountain Saint Bernard Rescue group is now caring for Panda and hoping to find her a new home. I couldn't find adoption info on their site yet, but if you're in Tennessee, or know someone willing to take better care of Panda, please email them about her.
Arnie was even kind enough to donate a Bottom's Up Leash to help Panda get around. It's too bad all humans aren't so caring toward animals.