When my people took me to Moosehead Lake up in Maine a few months ago, we met a very nice couple who also travel in an RV with their dog. OK, two dogs and a cat. But hey, the more the merrier!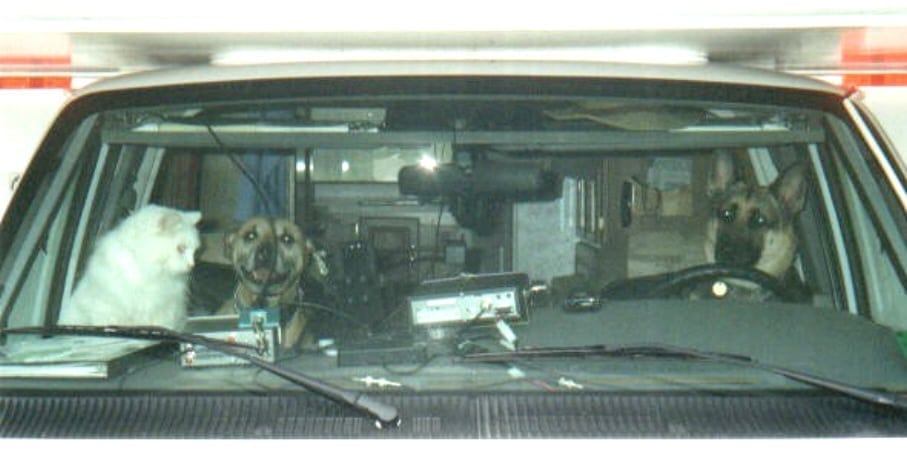 Stu and Carol seemed like great folks. They loved me right away and were thrilled about how I got around on three legs. But I only got to meet their Pit Holly and Shepherd Junot through the screen in there RV, since they seemed just a bit protective.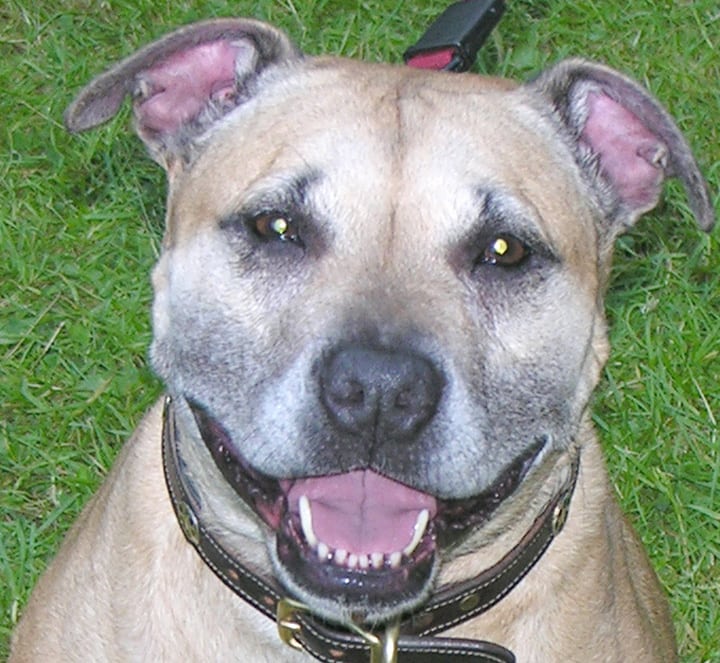 The sad coincidence now is, Holly has been diagnosed with sarcoma. She will be heading to Red Bank Veterinary Hospital in New Jersey after the New Year for her amputation surgery. It appears that I was an inspiration for the righteous yet extremely difficult decision Stu and Carol have made for Holly. And I commend them. Here's what they had to say…
"We just pray that we got the cancer in time, that it hasn't spread beyond her leg and that her wiggle and big smile will continue to brighten our lives a little bit longer."
Amen. If you're the praying type, please send Holly your best. If not, give it a try anyway. You have our support Holly. We look forward to hearing all about your speedy recovery!