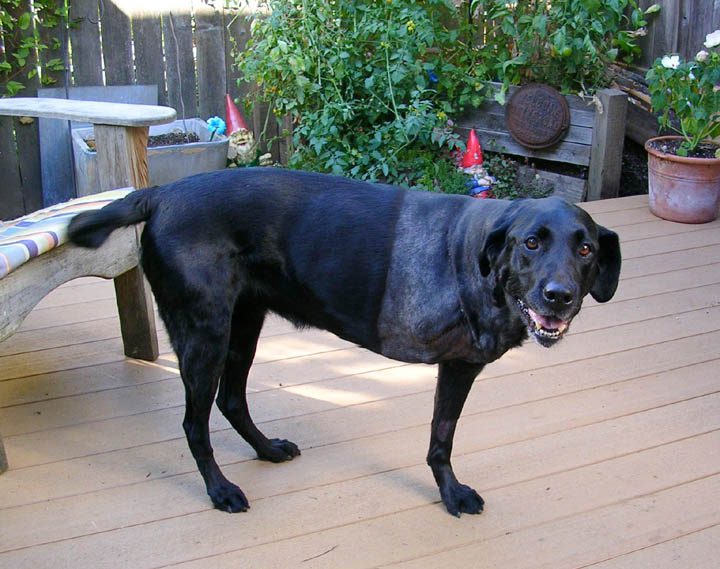 I get a lot of letters from dog parents who are dealing with a bone cancer diagnosis. Many parents aren't sure if their senior dog can handle being a tripawd.
We know that amputation is a tough decision, especially when older dogs are involved. And there's no "right" answer; every dog has a different health situation, and responds to it in their own way, usually pawsitively!
Based on the dog parents we've talked to, it seems that most dogs who are good candidates for the surgery (your vet can advise) will bounce right back to their old selves in no time, once that nasty pain is gone.
Just look at my new Tripawd pal Olive, from Portland Oregon, USA. Olive is a mature lady; she's 11 years old. She just wrote to me and said;
Hi Jerry,
As you can see by my photos, I am doing great! Mom even yelled at me for digging in the garden over the weekend. The hardest thing has been taking it easy. I forget that I just had surgery on Sept. 13th. I get my staples out on Wednesday and can't wait to have things back to normal. Mom says I have cancer, but by the way I feel, it seems like nothing has changed. I'm not going to have radiation or chemo, it isn't something that I want to go through.

The other dog in the photo is my sister, Roxy. She is an honorary tripawd too. She has had a bad leg since she got hit by a car when she was a puppy, so mom got us the same harness you wear. We both need the extra help that dad gives us up (and down) the stairs and those harnesses really work and fit great. I am glad we found your website for all the great info.

Keep on keepin' on,
Olive
Olive's Mom and Dad sent my parents a note too;
Hi Jim and Rene,
Thanks for the note and the stickers, one is already on my car. The info on Jerry's website has really helped. The harnesses are great for both of our aging dogs. Olive is 11 y.o. and Roxy is 12. Roxy got hit by a car and a nerve was severed, so she has a little club foot that she uses for balance, but can't bear weight on the leg. So, the harnesses are just what we needed.

– Susan and Pete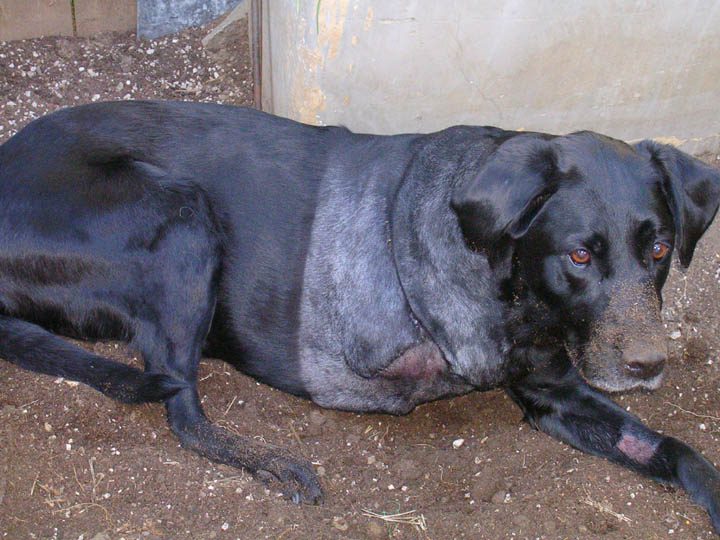 So you see, even though it may seem like the end of the world to doggie parents, to we canines, amputation is something that will take away our pain and finally make us feel better. I know it did for me!
Love,
Jerry