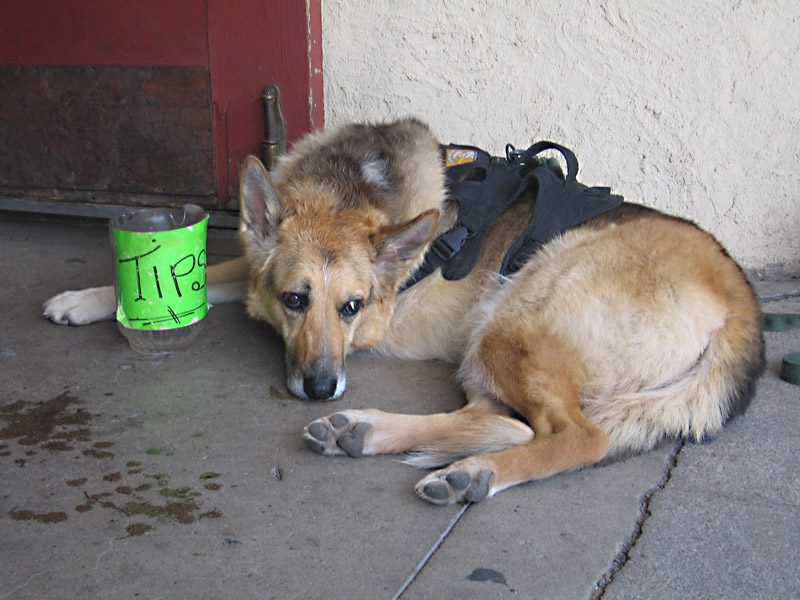 I sure hope my people choose somewhere a lot cooler to settle down, if they ever do. After spending a week in a hot, dry, dusty, Flastaff Arizona KOA campground, I am sure ready to move on to a cooler climate.
To top off the week they dragged me through the steep streets of the historic mining town of Jerome. At least the barkeep at Paul and Jerry's saloon was kind enough to share his tip jar with me. I didn't make any money … he just filled it with water after feeling bad for not letting me in.
On the way back to the trailer at least we got to stop and play in the water at shady Oak Creek Canyon.
You can follow all of our latest fulltime RV adventures at LiveWorkDream.com!