Used to be that my daily walks were the same ol' same ol'. We'd walk up past the beauty college, where I'd try to sniff the latest muck on the street. Then I'd hop a little more, say hi to my neighborhood pals, turn around the corner and come back. Same thing every day.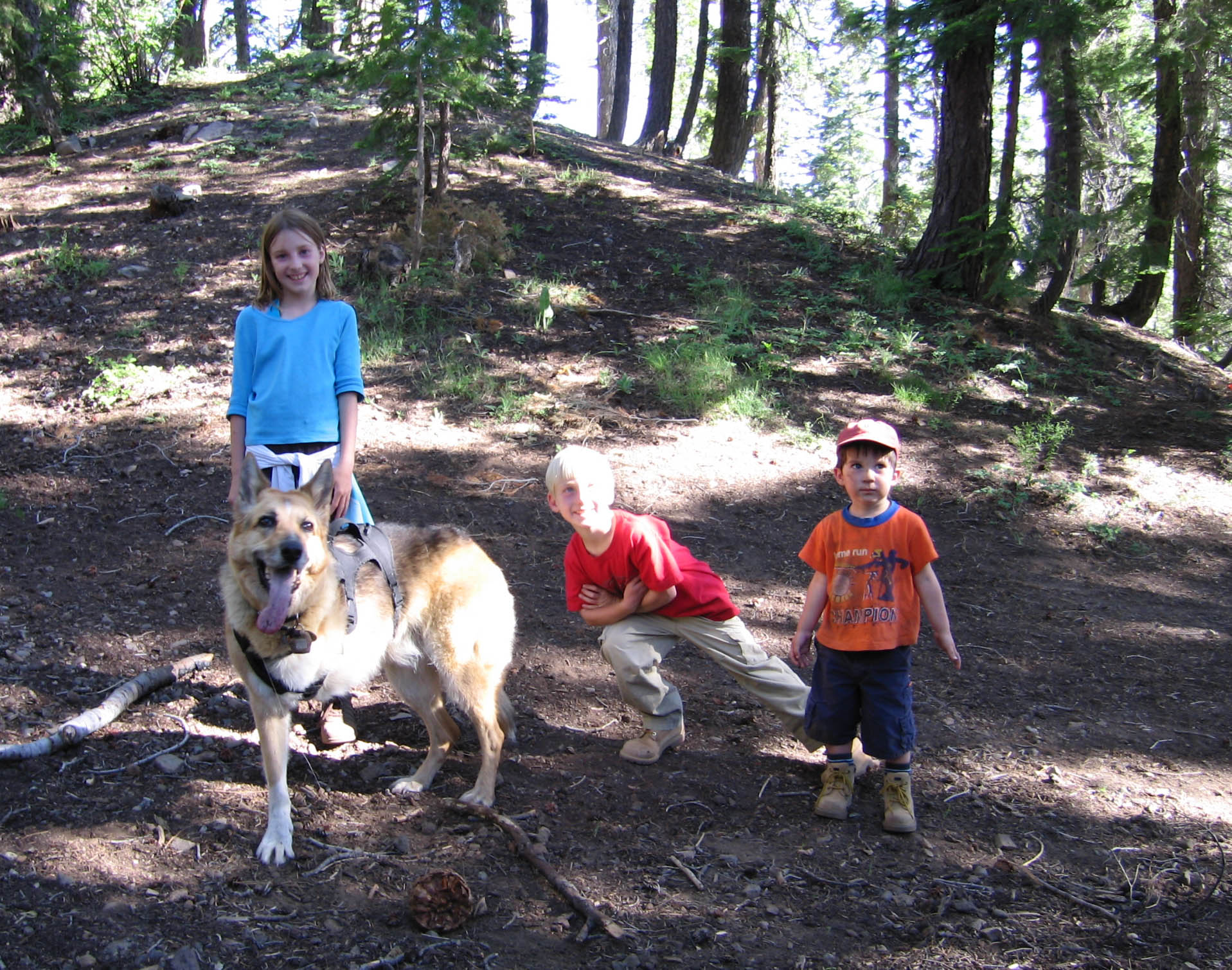 But not anymore. Now there's so many new things, every day! From kids, to bear scat to rivers and lakes, my tail can't even keep up with the trail of crazy scents and activities on my walks.
Yesterday I met some fun kids near my camp spot who wore me out before I could even go on a walk. Today, I went for a hike on the river that goes to Silver Lake, in the El Dorado National Forest near South Tahoe. I ate pine cones and swam in the shallow spots. Now this is different!