Caring for a Three Legged Dog or Cat
Tripawds is your home to learn how to care for a three legged dog or cat, with answers about dog leg amputation, and cat amputation recovery from many years of member experiences.
Learn how to help three legged dogs and cats in the forums below. Browse and search as a guest or register for free and get full member benefits:
Instant post approval.
Private messages to members.
Subscribe to favorite topics.
Live Chat and much more!
First, I will state that Bucky is a quad-pawd.  Calpurnia was our angel tri-pawd sled dog, who left us a year ago to go hang out with Jerry, Eisen, and so many others from "back in the day".  But Calpurnia's pack continues on...
Bucky (da Hound) is living with both soft tissue sarcoma and hemangiosarcoma.  Recent posts about hemangiosarcoma have prompted me to give an update in the hope that someone might read this and not feel that a diagnosis of hemangio is an automatic death sentence.
Two winters ago, while living in Alaska, I noticed Bucky started having multiple lumps on his body and legs.  Bucky isn't a spring chicken, and a trip to the vet's confirmed that the lumps were lipomas (non-cancerous fatty tumors) that older dogs tend to develop.  One lump on his foreleg made me particularly nervous, so I asked to have it removed.  It came back a grade II soft tissue sarcoma, fortunately with clean margins and not requiring further treatment.  Returning to Colorado that spring, Bucky was scheduled for a TPLO on his second knee.  I asked the surgeon to remove a dime-sized purple mole on Bucky's stomach while he was under.  The pathology on the purple mole was hemangiosarcoma.
Ultrasounds showed two nodules on Bucky's spleen, and reading up on hemangiosarcoma was pretty disheartening.  However, we met a fantastic old dog named Tayia while in Alaksa.  Tayia had been diagnosed with hemangiosarcoma and given 4 months to live... THREE years prior.  She was still out hiking and kayaking with her person at the ripe old age of 13, and other than some sore joints every so often (as older ladies get), she had not discernible health issues.  Keeping Tayia in mind, we elected to "wait and see" how Bucky did.
Fast forward another year, and this spring brought us a suspicious tumor in the muscle of Bucky's back thigh, and another purple mole that was very similar to the "bad" one the prior year.  Both the vet and I were pretty sure we were looking at another sarcoma and another hemangiosarcoma.  After much discussion, we decided to remove both and see what we were dealing with before making any decisions.  I was fairly certain that Bucky was filled with cancer again.
Well, last week the good news came - BOTH pathology reports came back clean!  Our vet said she did a little jig when she saw the results.  Bucky is not a cancer factory after all.
So, the moral of the story here is that unlike many opinions that a diagnosis of hemangiosarcoma is all doom and gloom, our story (and the inspiring story of Tayia) contraindicates the "put them down now before it gets bad" recommendations.  You never know how long any of us have, but Bucky has had over a year of happy memories with us since his diagnosis.  I continue to monitor him closely and make sure that he is healthy enough to do all the things he loves to do, but I also am not in any sort of rush to end his life prematurely.  Heck, he even survived a moose attack this winter!
It is very true that every situation is unique, but that is what makes me cringe when I hear about automatic euthanasia for a hemangiosarcoma diagnosis.  Every situation IS unique, and you may have a Tayia or Bucky that will live on despite all odds.  

Member Since:
1 September 2012
Offline
YESSSSS! Oh Bucky, you kick-butt little musher dog you, congratulations!
Cali's Mom, thank you so much for sharing this inspawrational story with us. Hemangio is a horrible disease, but we need to hear about the cases who defy the odds! Thank you! I know there are people out there like Neecies who will read it, and their hearts will be filled with the hope they need to make the best decision for their animal. 
Wooo hooo for Bucky and the Odaroloc Sled Dawgs! May you have many more winters together (minus the scary mooses!)

Milwaukee, WI
Member Since:
6 September 2011
Offline

What an inspiring story -- thank you for sharing, we all need these lifts.  It sounds like Bucky is doing a pretty good job of turning up her nose to cancer.  Good job Bucky!
Harley is an 8 year old Golden Retriever. Amp surgery for an infiltrative lipoma canceled due to two masses in chest. A rescue, he found his forever home on 3/18/07 and left for his eternal home on 1/09/13. His story and medical history are at http://myharley.....pawds.com/

San Diego, CA
Member Since:
29 October 2010
Offline
We always love stories of pups beating cancer - the best stories ever!
Keep up the good work, Bucky!
Jackie, Angel Abby's mom
Abby: Aug 1, 2009 – Jan 10, 2012. Our beautiful rescue pup lived LARGE with osteosarcoma for 15 months – half her way-too-short life. I think our "halflistic" approach (mixing traditional meds + supplements) helped her thrive. (PM me for details. I'm happy to help.) She had lung mets for over a year. They took her from us in the end, but they cannot take her spirit! She will live forever in our hearts. She loved the beach and giving kisses and going to In-N-Out for a Flying Dutchman. Tripawds blog, and a more detailed blog here. Please also check out my novel, What the Dog Ate. Now also in paperback! Purchase it at Amazon via Tripawds and help support Tripawds!

krun15

Sydney, Australia
Member Since:
13 September 2011
Offline
Thank you for sharing Bucky and Tayia's stories.  It is yet another reminder that cancer is an unpredictable beast and that, despite the "statistics" we need to be prepared for anything, including beating it!
Karen and Spirit Magnum
Magnum: 30th May 2002 to 5th May 2012. Lost her back left leg to osteosarcoma on 5th Sep 2011. Lung mets found on 20th Mar 2012 but it was bone mets in the hip that ended her brave battle. Magnum's motto - "Dream as if you'll live for ever, live as if you'll die today" (James Dean). Loyal, loving, courageous and spirited to the end. My beloved heart dog, see her memoirs from Rainbow Bridge ...... http://princess.....pawds.com/
Hello Tripawds Nation!
Wanted to give you another update on Bucky da Hound, now going on 14 years old.  As stated above in his story, Bucky has been diagnosed with two kinds of cancer:  soft tissue sarcoma and hermangiosarcoma.  We have been working closely with our veterinary team to keep Bucky (and all of the pack) healthy and happy.  
Last summer, during our annual "remove the lumps from da Hound" surgery, our vet noted that Bucky's liver values were somewhat elevated.  Followup bloodwork showed no improvement, so we did an ultrasound... and were devastated to learn that Bucky was filled with cancer.  Liver, spleen, lungs, bladder - his insides were riddled with masses and the vet felt he was not a good surgical candidate (the liver mass is surrounding a major artery).  This was not surprising news, but still very sad to know that our buddy was so sick.  
Our vet recommended putting Bucky on a herb called Yunnan Baiyao, along with several supplements to support kidney and liver function.  Yunnan Baiyao has few side effects, doesn't interact with other drugs, and helps stimulate the circulatory functions to control bleeding, pain, and reduce swelling.  This is not a cure, rather an effort to mitigate the effects of the tumors to give Bucky more quality life for as long as we had left with our buddy.  We were advised not to be too optimistic.  
We had a little setback in November while we were in Alaska, where Bucky felt poorly, stopped eating, and developed a swollen look to his belly.  He was quite uncomfortable - panting and pacing - likely having an internal bleed in his belly.  I ended up giving him one of the "hot pills" that comes with the Yunnan Baiyao packets, and that seemed to help him get things under control again and get back to feeling well and doing Bucky things.  That was the only issue he had all winter! 
We know that at nearly 14 years old, and with the medical issues we know about, that each day is precious and we try to enjoy it as much as possible.  I am just thrilled that Bucky was able to have another winter full of adventure with us!  He continues to enjoy his life here, interact with the pack, go on hikes (admittedly shorter distances than in the past), bark at squirrels, and eagerly anticipate dinner time.  Who could ask for more?

Los Angeles, CA
Member Since:
13 June 2013
Offline

Thank you for sharing your story. I had not seen it before as  we are fairly new here but it does give us hope. My girl, Shelby, has hemangiosarcoma. It didn't present fully until her spleen got englarged and was removed in September. she had broken her leg back in June but no cancer was found.  But her leg never fully recovered from the break so we removed it in January. Shelby has been on IV chemo since the spleen incident and recently started the I'm-Yunity mushroom therapy for the past couple of months. It has not been w/out setbacks and scares but Shelby is almost 6 1/2 months POST cancer diagnosis (she was given up to 4 months with chemo) and going strong. Seeing posts like this give us hope for a longer battle with this awful cancer.
Best,
Alison & Shelby 
Shelby Lynne; Jack Russell/Shiba Inu mix. Proud member of the April Angels of 2014.
October 15, 2000 to April 8, 2014
Our story: Broke rear leg in June 2013 - non-conclusive results for cancer so leg was plated and pinned. Enlarged spleen in September 2013 and had it removed and was diagnosed with Hemangiosarcoma and started chemotherapy. Became a Tripawd January 8th, 2014 and definitive Hemangiosarcoma diagnosis. Three major surgeries in 7 months and Shelby took them all like a champ only to lose her battle to cancer in her brain. We had 8 amazing extra months together and no regrets. #shelbystrong #loveofmylife
Oh who can ask for more indeed! Bucky you are AMAZING! It's gotta be the love of the Odaroloc Sled Dawg Team that keeps you so spunky and rockin & rollin.
That Yunnan Baio is amazing. I know it's helped a lot of folks here, so thank you very much TC for sharing all of this with us. As Alllison is aware, Hemangio is a scary disease that doesn't often have good outcomes. Bucky's longevity (and Shelby's!) and quality of life is proof that hemanio is not the end of the trail, not at all!
Love you guys!

Westminster, MD
Member Since:
31 August 2013
Offline
Yay, Bucky and Tayia! So glad to hear of an actual success story with this evil hemangiosarcoma........my story is not so fortunate with this crappy cancer, not only lost my Polly to it recently, but another sweet Lab Maggie just a bit over two years ago. Maggie's battle was only 46 days, and I got a bit more fortunate with Polly's battle, a little over a year with a constant, daily fight. I so wish more research will be done on this awful "c".......maybe in the days ahead, hopefully.......
Bonnie & Angel Polly

Virginia


Member Since:
22 February 2013
Offline
Wonderful to read this inspiring joirney and to know more about the "story behind the banner" that we so often see at the topmof the forum page with those magnificent sled dogs.
Keep in rocking Bucky!! Fourteen?? OMD!! INCREDIBLE!! It's amazinb what the power of love can do!
Se ding lots of hugs and love! Thanks gain for taking the time to share such hope.
sally and Happh Hannah
Happy Hannah had a glorious additional bonus time of over one yr & two months after amp for osteo! She made me laugh everyday! Joined April's Angels after send off meal of steak, ice cream, M&Ms & deer poop!

Virginia
Member Since:
14 March 2014
Offline

Hi Bucky's Mom -- thanks so much for posting your story. Bucky is an inspiration indeed! Our vet also prescribed Yunnan Baiyo for Lexie's pretty complex case (recent update in Older Dogs forum). Where do you find the red pill, btw? Hope we don't need it, but good to know.
And did you know that YB can also be used on the skin's surface for healing? The rad techs put it on the tumors after each radiation session for Lexie's suspected STS. (Hoping that Jerry/Rene is reading this because I was asked a question about this in another post and forgot to reply.) I gave it to our regular so she can apply it with Lexie's bandage changes. YB is super-cheap on Amazon, too.
Please keep us posted on Bucky's progress!
Deb and Angel Lexie* Diagnosed at age 13. Tried radiation first; wish we had amputated upon diagnosis (even with lung mets). Joined Club Tripawd April 2014 & Lexie loved life on 3 legs! Advice: Start physical therapy as soon as your vet clears it, especially hydrotherapy if available :-) See Lexie pics here.  


Virginia
Member Since:
26 January 2014
Offline

Thank you so much for sharing this story, I just love this!! Bucky you are amazing! Yunnan Baiyao is fantastic, my Jake was on it and I swear it gave us an extra two weeks with him. I keep some around now in my medicine cabinet for cuts etc.  
Also, Deb, one red pill should come in each pack of Yunnan Baiyao. Its roughly the size of a BB and it'll be right in the center of the pack. 
Mom to Tripawd Angels Jake (2001-2014) and Rosco (2012-2015) and Tripawd Tanner. "Whatever happens tomorrow, we had today; and I'll always remember it"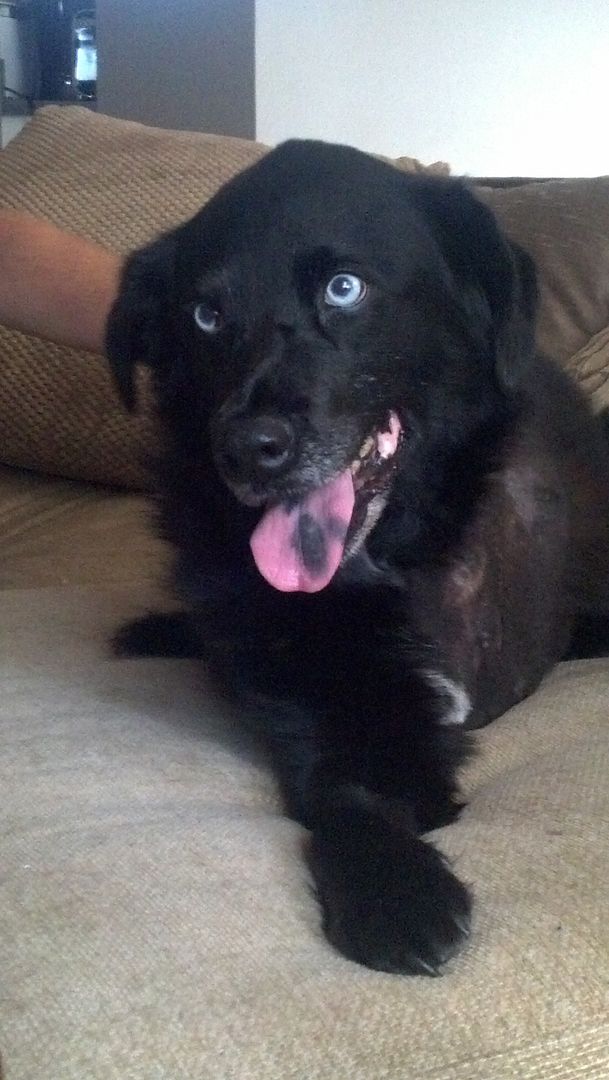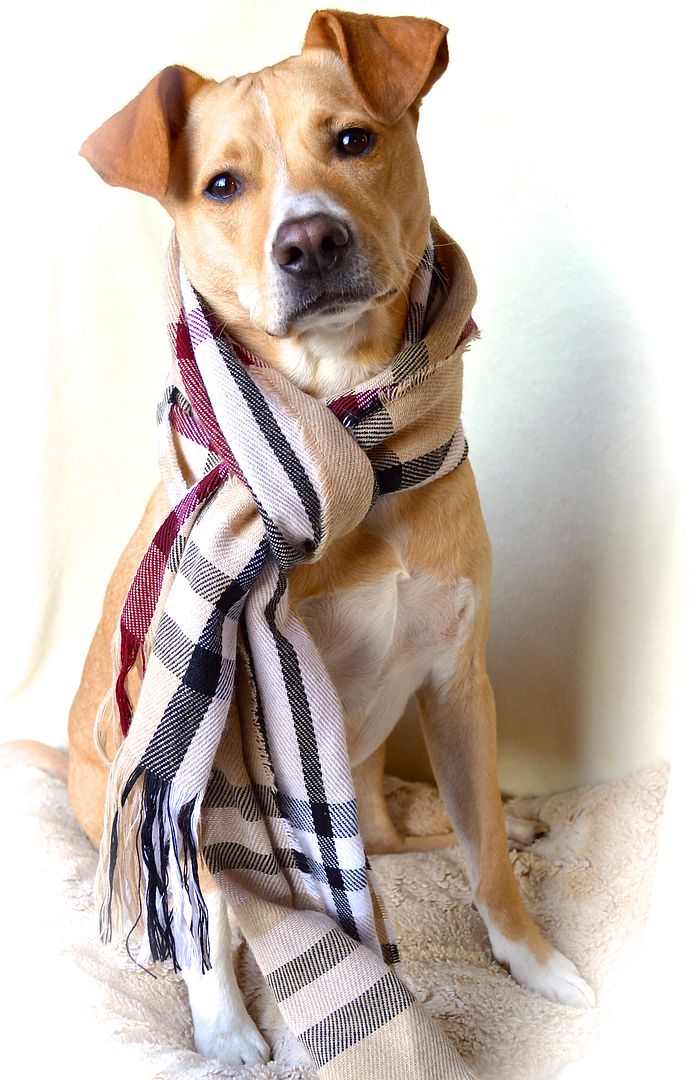 Forum Timezone:
America/Denver
Most Users Ever Online:
946
Currently Browsing this Page:
1
Guest(s)
Member Stats:
Guest Posters: 1255
Members: 17269
Moderators: 5
Admins: 3
Forum Stats:
Groups: 4
Forums: 24
Topics: 18422
Posts: 254126
©
Simple:Press
—