Join The Discussion
Learn about life on three legs in the forums below. Browse and search as a guest or register for free to take advantage of member benefits:
Instant post approval.
Private messages to members.
Subscribe to favorite topics.
Join the Live Chat and more!
Help Your Tripawd Swim!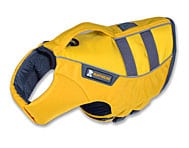 Three legged dogs swim safer and have more fun with the K9 Float Coat from Ruffwear!
A
A
A

Michigan
Forum Posts: 1409
Member Since:
2 April 2013

Offline
Thinking of Purrkins tonight.  MSU is great!  Back in April, Murphy was part of their Celebration of Life and we got to see their new ICU.  It's really nice, so I can picture right where he will be tomorrow 🙂 .  We had a wonderful tour of the facility, which was great for my husband since he'd never been out there, just me.  The students will spend lots of time with Purrkins, and everyone will take great care of him.  They seem up-to-date on the current medication recommendations.  It always saddens me when I see pawrents on here struggling with pain control for their babies.
Donna
Donna, Glenn & Murphy  http://murphyh......pawds.com/
Murphy had his right front leg amputated due to histiocytic sarcoma at 7 years old.  He survived 4 years, 2 months & 1 week, only to be taken by hemangiosarcoma at 11 1/2 years 6/12/17  
Thank you Donna! They called me to let me know Purrkins was comfortable hiding in his carrier. I was happy they allowed him in his safe hut while in the cage.  I can visualize him in his carrier. Not sure that helps me so glad you can see him. 
He wouldn't eat or come out and they were not surprised . I was surprised he didn't eat but hopefully when it got quieter he decided to eat later. They will call me with update in the morning and give me "a about surgery on time."
His Surgeon is Dr. Jacob Rubin. Surgery will be about an hour. Our cost for the surgery will close to exact of what you said. 2000-2500 they are always good to give the low and higher number. Thanks we had a ball park going in that helped!
Is April just a check up with oncology? I'm still learning to get all around here, I got to read a little about Murphy. I hope he is still doing great!
Holly
Wanted to report Purrkins has made it thru the surgery and in ICU recovering.
Surgery went great with no complications .
They will call me again later with an update. 
Feel a bit of relief knowing he did well ,l can't wait to see him and get him home and recovering. 
Thank you!

Here and Now

Forum Posts: 11460
Member Since:
25 April 2007

Offline
Thanks for the great update! Please keep us posted.
I got our last update for today.
Purrkins come out of anesthesia great and is sitting up in the litter box.

He is trying to hide in the litter box. 
He is alert and allowing them to pet him , appears to be comfortable.
He is in ICU and will stay there tonight. 
He has not eaten for them and that is not a concern yet. They don't expect that he will eat in the hospital setting.
We will get another update in the morning. As of today he is scheduled to come home Friday. If not tomorrow. 
We can go visit tomorrow if he is staying until friday. 
I feel like we can breathe a little. So glad to hear he is already up and comfortable. Cant ask for better news.
Yeah Purrkins! Yeah MSU! 
Thank you all Tripawds and family your the biggest blessing thru this. Truly appreciate all the knowledge and support! 
Forum Posts: 19
Member Since:
6 July 2016

Offline
Jack's cat cousin Asbo is sitting on my chest as I read this sending big deep healing purrs to Purrkin. Asbo has all 4 paws but has had plenty of chunks taken out of him in his early life as a stray. He is always happy to hear about kitty-cats who have loving forever homes too.
We also found Jack benefited from cat nip spray during recovery to calm him when he was a bit anxious. I would spray it on my hands then pet him. It was soothing.
We kept him in a confined room space for about 4 days before letting him move around the house. At that point it is worth going round at  cat level and thinking about "getting down" routes from any places the cat will jump up on. Up is easy. Down, particularly on to concentrate floors is a bad idea. Jack has several low tables and foot stools strategically placed near his higher up sitting spaces. Getting down from the book case involves desk, chair, upsidedown box.
Jack is starting to explore outside under supervision. Much to Jenny's surprise he figured out how to do a one paw claw sharpen against his favourite tree…he was very pleased with himself.
Purkins will be doing all this in a month – just you wait 

Virginia


Forum Posts: 16483
Member Since:
22 February 2013

Offline
YAAAAAAAAAY FOR PURRKINS!!! Soooo glad to hear how well he is doing! Yes, you can definitely relax now!
Can't wait to celebrate his homecoming with you! 🙂
Love!
Sally and Alumni Happy Hannah and Merry Myrtle and Frankie too!
Happy Hannah had a glorious additional bonus time of over one yr & two months after amp for osteo! She made me laugh everyday! Joined April's Angels after send off meal of steak, ice cream, M&Ms & deer poop!
I just got back from visiting Purrkins.
I have a picture not sure how it get it on here. I see insert image and source but thats not helping me. 
First off he looks really good incision looks great. He has twitch from fentanyl.
He only would lick some baby food for me one lick. I was so excited to see him. He definitely isn't himself. I took all special foods for him, was disappointed he wouldn't eat for me. He did eat for them yesterday a little so thats great.
He has not figured out how to get around yet he was laying when I got there , they moved him closer so I could reach him and he crawled back to the corner. That hurts but I'm holding on that he will figure this out ! 
So I asked today about meds for coming home and for how long . They said 4 days ? Is that seem like enough days of pain meds.
He will be sent home with buprenex? They will call me again tonight with update and they are going to try to get him up later.
He is scheduled to come home tomorrow sometime.  Will know when in the morning . 

The Rainbow Bridge

Forum Posts: 23929
Member Since:
25 April 2007

Offline
Yaaaay! You have the hang of adding images ! He looks really alert!
Try not to panic or feel bad, the pain meds really make most animals act a bit weird and not hungry. I really think that look in his eyes says "Mom, I'm almost ready to come home!"
Thank you. Yes I figured it out after asking. Im giving it my all not to panic for Purrkins. 
I get to pick him up tomorrow at 11. I will take picture and post tomorrow. Im so excited to get him home. 
Very Nervous since he hasn't made much movement there. I think once he's home we will get this new life figured out together slow but sure. 
P.S Great article ! (Natural Remedies for Amputation Recovery ) !
We already had the arnica will get a few others now! 

The Rainbow Bridge

Forum Posts: 23929
Member Since:
25 April 2007

Offline
Ohhh I'm glad you liked the article, thanks!
Best wishes to you both tomorrow, what a sweet reunion this will be. Can't wait for more photos.
Help any suggestions please,
Got Purrkins home and is it ok for his 3rd eyelid to be showing both of his eyes. I know he is drugged and passed tired.
He's on Gabapentin and Buprenorphine they gave him the dose before coming home.
We called the vet student and isn't concerned yet. If still happening by 4 he said to call back.
He isn't getting around good at all hopping frantically. He managed to jump in the window . Unreal he did that no problem . I helped him down I was frantic . 
Im not doing as well as I would like for him Im a wreck trying to calm myself to stop transferring it. I'm suppose to let him figure this out on his own? I mean the getting around in the room? 
He keeps flopping tearing my guts out. I am telling him he is doing great glad he is attempting. 
He ate some baby food for me. Few licks.
He is finally tucked in the closet so I have a minute to type. I will post picture when I can.
Also he never used the litter box in the hospital just peeing where he lays. I got wee wee pads to put down where he is laying.
He tried hopping in box and tumbled out. Now in the closet , Is this normal also? I could care less about the pee I just want to know if its somewhat normal from the meds and all he's been thru? 


Forum Posts: 1188
Member Since:
27 July 2014

Offline
Normal? Yup, anything goes. Mona was not a good model for any other kitties. She raced around the room and jumped on the windowsill and climbed up between the window pane and screen. It's amazing how cats without a leg and shoulder can flatten themselves. Then the next thing you know she'd be flopping around the floor and just zonk out and fall asleep.
To pee? Well she went in the litterbox for the vet. For me, when she could escape the room she'd run upstairs, pee on the carpet, and then run back to her room to sleep. Another time she peed in my desk drawer. 
It gets better, believe me. You have very little control. I suggest if you are feeling frantic, just leave Purrkins alone in a safe room, take some deep breathes and some of his Buprenex (just joking) and go back in when you are calm.
I won't tell you the worst thing Mona did.
Things get better, believe me. The drugs make them nutty. You are doing great and love Purrkins and that's all that matters.
Hugs,
Kerren and Tripawd Kitty Mona
Forum Timezone:
America/Denver
Most Users Ever Online: 597
Currently Online: jessiemurrenus, Bear
47 Guest(s)
Currently Browsing this Page:
1 Guest(s)
Devices Used: Desktop (45), Phone (4)
Member Stats:
Guest Posters: 1005
Members: 12757
Moderators: 2
Admins: 3
Forum Stats:
Groups: 4
Forums: 23
Topics: 15023
Posts: 211539