Amazon recently discontinued the AmazonSmile charitable giving program that allowed you to support the Tripawds Foundation by shopping at Amazon. But that's okay! You can still support Tripawds every time you shop at Amazon. Let us explain…
Amazon Smile for Non-Profits Wasn't Very Supportive Anyways
Don't get us wrong! We will be forever grateful to all supporters who shopped Amazon with AmazonSmile links.
Unfortunately the program didn't support our cause as much as you may think. And they never have.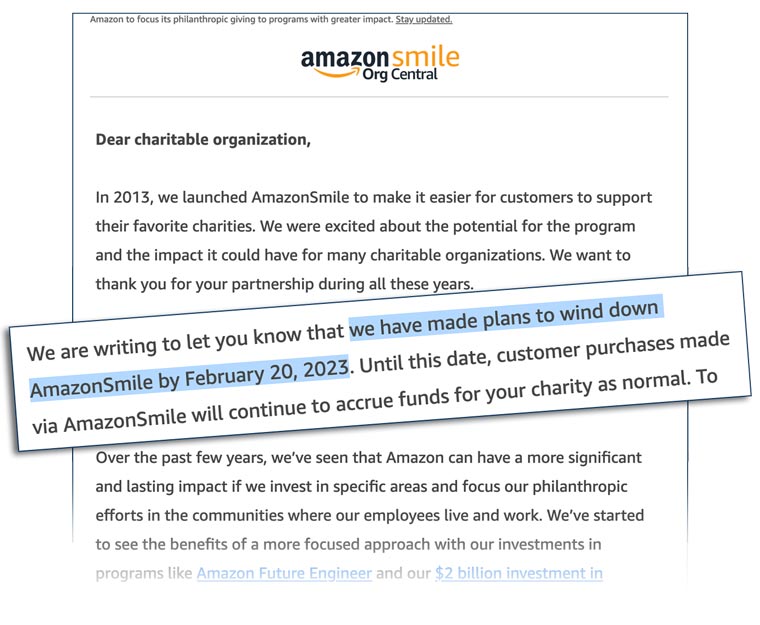 If you've shopped via AmazonSmile to help Tripawds over the years, thank you! You can now delete any bookmarks you have linking to AmazonSmile.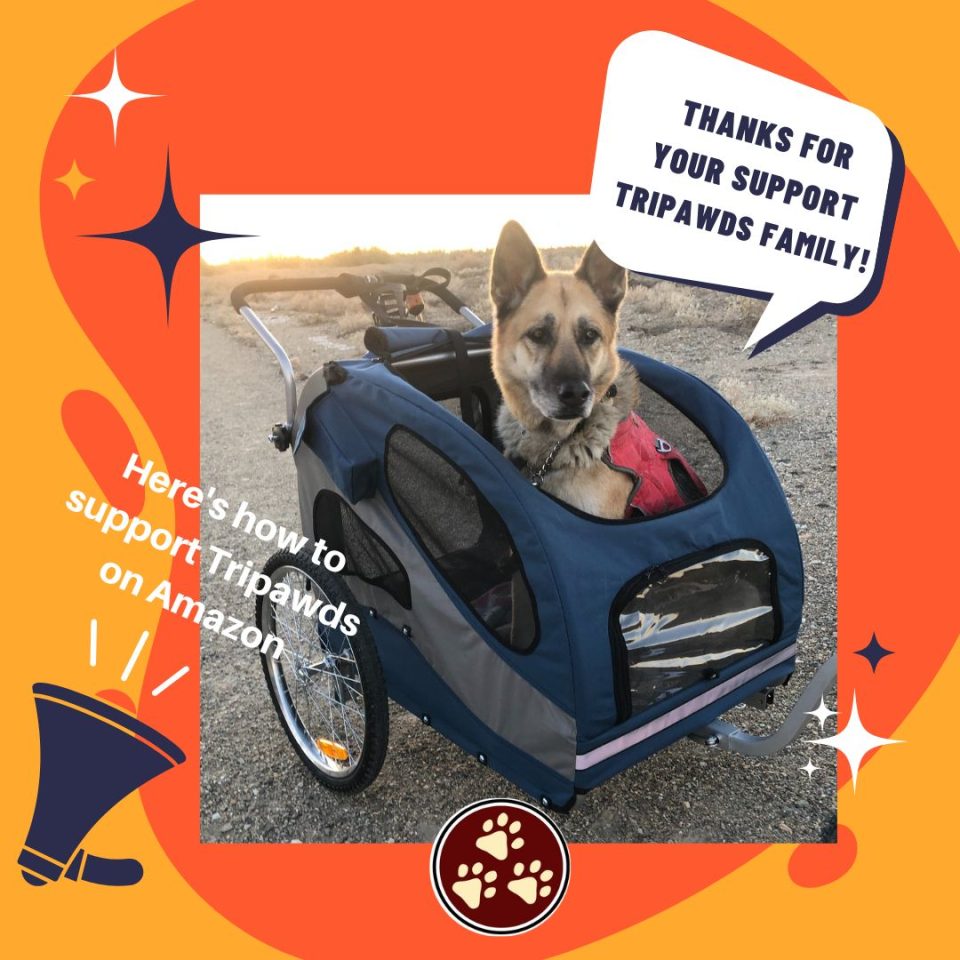 AmazonSmile vs. Affiliate Links
Sadly, there was a big difference between the old AmazonSmile program and Amazon affiliate links.
…the AmazonSmile Foundation will donate 0.5% of the purchase price of eligible products to the charitable organization of your choice1
…website owners and bloggers who are Associates…can earn up to 10% in referral fees2
1: AMAZONSMILE
2: AMAZON ASSOCIATES
In short: The AmazonSmile discontinued program only ever donated a maximum of 0.5% of eligible purchases to the Tripawds Foundation.
On the other hand, Amazon affiliate links earn Tripawds commissions ranging from 1% to 10% depending upon the product category purchased.
Details: Amazon Smile Program vs. Affiliate Links
Thankfully there is no sign of the Amazon affiliate links program being discontinued anytime soon.
How to Know You're Supporting Tripawds on Amazon
Shop Amazon to support Tripawds using any affiliate links like this. Oh, and there is an even easier way to confirm you're shopping for the cause.

Check the Amazon website URL in your browser. When visiting an affiliate link, you will notice our affiliate tag (tripawds-20) in the address bar. Bookmark the link, and you will always be helping Tripawds whenever you shop!
Full Disclosure
These small Amazon commissions will no longer fund the 501c3 Tripawds Foundation directly. Any amount earned compensates the Tripawds founders who volunteer endless hours to keep administrative costs to a minimum.
Charitable contributions made here will always directly fund Tipawds Foundation programs. And, browse all sponsorship opportunities. You can also start a legacy fund of your own. Or, consider becoming a sustaining member or including the foundation in your planned giving efforts.
Thank you for your support! Every little bit helps keep your community online and free for all those who need it.