Join The Discussion
Learn about life on three legs in the forums below. Browse and search as a guest or register for free to take advantage of member benefits:
Instant post approval.
Private messages to members.
Subscribe to favorite topics.
Join the Live Chat and more!
Tripawds Jewelry & Art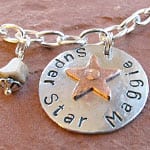 Visit our Etsy Store for custom pendants, charms and unique handmade gifts!
A
A
A

The Rainbow Bridge

Team Tripawds
Forum Posts: 16695
Member Since:
25 April 2007

Offline
Just wanted to give a big shout out to new Tripawds ModPawd member ET Gayle (aka Charon)!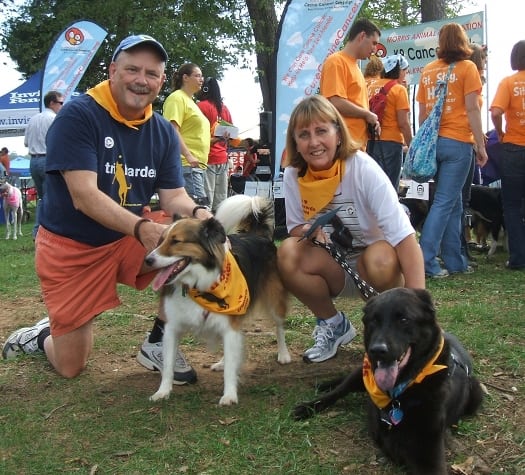 She's been such a strong, active supporter of Tripawds over the last two years, and we're thrilled that she said yes to being our newest ModPawd. Watch for her as she helps us welcome new members, approve posts, shuffle posts to appropriate forums, etc.
Thank you Charon, we're so hoppy you said YES! xoxo

Las Vegas, Nevada
Forum Posts: 4386
Member Since:
14 August 2009

Offline
Oh Geeeze........Did she draw the short end of the straw again???!!!   





Welcome to the Mod Pawd Squad, Charon!  We are giddy you have joined us!!!!  
Your working hours are 6AM EST to 11PM EST M-Sa 
Karen and I will work the rest of the time!
Comet - 1999 to 2011
She departed us unexpectedly  January 23, 2011 at the age of 12 1/2.
She was born with a deformed front leg and a tripawd all of her life.

krun15

Washington
Forum Posts: 1008
Member Since:
1 February 2011

Offline
Gosh, I could have sworn she was already on the team... My mistake. Congrats Charon! You are very worthy!
Micki
~ ~ Rio ~ ~
Forever in my heart...
April 2000 – January 20, 2012
Diagnosed with Mast Cell Cancer in June 2007. Left rear leg amputated Feb. 8, 2011.
Mets discovered Aug. 31, 2011. Read more of Rio's story here.

Leicester, NY
Forum Posts: 430
Member Since:
11 February 2011

Offline
If Charon now has Monkeybutts then that means that the Monkeybutts have infiltrated the Tripawds inner sanctum.

Yeah Charon!!!
Spirit Samson was
Spirit Tripawd Daisys
four legged "brother" and ruled as the self proclaimed head of the Monkeybutt Federations East Coast Division. Lady Chunky Monkey stayed from Oct 2011 and left for the bridge in Apr 2012. Miss Perdy is left and has some big pawprints to fill. Do you have what it takes to be a Monkeybutt? Find out more at the
Monkeybutt Federation

Plainfield, Illinois
Forum Posts: 469
Member Since:
14 May 2011

Offline

In your heart, where I belong.
Forum Posts: 1158
Member Since:
9 February 2011

Offline
So happy you will be available to help folks along the journey, Charon. You always have been, and now it's official. Make sure you get the signing bonus Karen mentioned. 
Thanks for all you do, and for being such a great pawrent!
Shari
From abandoned puppy to Tripawd Warrior Dude, Dakota became one of the 2011 February Furballs due to STS. Our incredibly sweet friend lived with grace and dignity till he impulsively raced over the Bridge on 12-15-12.
Dakota's thoughtful and erudite blog is at http://shari.tr.....pawds.com/

My heart lives at Rainbow Bridge

Moderator

Moderators
Secret Agents
Forum Posts: 3768
Member Since:
28 November 2008

Offline
Welcome to a great friend and a loyal supporter. An excellent choice!
Shanna & Spirit Trouble ~ Trouble gained her wings 3/16/2011, a 27 1/2 month cancer survivor, tail wagging. RIP sweetheart, you are my heart and soul.  Run free at Rainbow Bridge.
The November Five - Spirits Max, Cherry, Tika, Trouble & Nova. 11/2008 - 3/2013 An era ends as Queen Nova crossed the Bridge.


San Diego, CA
Forum Posts: 2520
Member Since:
29 October 2010

Offline
A perfect person for mod-pawding!
We've all known what a great asset you are to Tripawds and now it's official!
Jackie
Abby: Aug 1, 2009 – Jan 10, 2012. Our beautiful rescue pup lived LARGE with osteosarcoma for 15 months – half her way-too-short life. I think our "halflistic" approach (mixing traditional meds + supplements) helped her thrive. (PM me for details. I'm happy to help.) She had lung mets for over a year. They took her from us in the end, but they cannot take her spirit! She will live forever in our hearts. She loved the beach and giving kisses and going to In-N-Out for a
Flying Dutchman
.
Tripawds blog
, and a more detailed blog
here
. Please also check out my novel, What the Dog Ate.
Now also in paperback!
Purchase it at
Amazon via Tripawds
and help support Tripawds!

Sebastopol, CA
Forum Posts: 424
Member Since:
11 June 2011

Offline
Thank you Charon! You are one of my touchstones - so, so happy you are now an official ModPawd.
Loads of hugs and wags
Joanne & Lylee

Rock Hill, SC
Forum Posts: 871
Member Since:
28 November 2011

Offline

Yay!  I truly cannot think of anyone better to greet newcomers to this awesome site.  Charon, you have such a kind heart and totally represent everything that is good about this community!
Lisa and Zeus
Zeus was a Husky mix diagnosed with Osteosarcoma at age 11.  A visible lung met and suspicious spot on his liver meant a poor prognosis-six weeks was our vet's best guess. We decided to fight for our boy and his right front leg was amputated on 12/1/11. We did six rounds of chemo, changed his diet and spoiled him completely rotten. We were blessed with 10 great months after diagnosis. Against the odds, the lung met remained a single met and grew very little over those months. A wonderful furbaby with the most gentle spirit, he fought with a strength that we never imagined he possessed. We have no regrets...
http://zeuspod......pawds.com/

knoxville, tn
Forum Posts: 1736
Member Since:
12 February 2010

Offline
thanks so very much!!!  guess i missed the signing bonus by a few days...but i'll try to live up to the high level of professionalism exhibited by those mod-pawds who came before me (ooooh, what is that smell, i better stop before i step in something...).....
charon & spirit gayle
Life is good, so very, very good!!! Gayle enjoyed each and every moment of each and every wonderful day (naps included).  She left this world December 12, 2011 – off on a new adventure. Love Never Ends
http://etgayle

Georgia
Forum Posts: 187
Member Since:
20 August 2011

Offline

I know you will do a great job!  😀
Jac and Angel Spencer.  Spencer was 5.25 years old. He fought a grade 3 fibrosarcoma, started on his shoulder.  Left front leg amputated in August 2011.  15 weeks of chemo finished 12/22/11 (mytox and adria).  Lung mets found on x-rays 12/28/11.  Started carboplatin 1/6/12. Went to Heaven on 2/27/12. I miss him like crazy every day.  See his blog here:
 http://spencer.tripawds.com/

WYO
Forum Posts: 732
Member Since:
10 February 2011

Offline

Edmond, Oklahoma
Forum Posts: 335
Member Since:
7 January 2011

Offline
Charon, bummer about the signing bonus (there is a rumor going around that they are now trying to pawn off flying dutchmen as their signing bonuses...), but you are already a great ModPawd.  Thanks to your Angel Gayle for bringing you here, we all appreciate your kind spirit.
Scout: January 31, 2002 to November 7, 2011 Scout's diagnosis was "poorly differentiated sarcoma"; amputation 1/11/2011.  Scout enjoyed 9 fantastic years on 4 legs and 9 glorious months on 3 legs.  If love alone could have saved you…
Forum Timezone:
America/Denver
Most Users Ever Online: 597
Currently Online: leland4, dcjack, annapyr, taniachi
28 Guest(s)
Currently Browsing this Page:
1 Guest(s)
Devices Used: Desktop (22), Phone (9), Tablet (1)
Member Stats:
Guest Posters: 846
Members: 5851
Moderators: 4
Admins: 3
Forum Stats:
Groups: 4
Forums: 21
Topics: 10657
Posts: 142285