Join The Discussion
Learn about life on three legs in the forums below. Browse and search as a guest or register for free to take advantage of member benefits:
Instant post approval.
Private messages to members.
Subscribe to favorite topics.
Join the Live Chat and more!
The Tripawds Library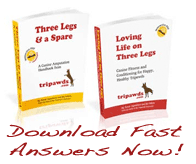 Download Tripawds e-books for fast answers to common canine recovery and care questions!
A
A
A
Forum Posts: 1
Member Since:
8 April 2017

Offline
My 11 year old black lab was diagnosed with peripheral nerve sheath tumor. It is not aggressive. Slow growing and won't spread. It is located in his left front armpit and amputation of the limb won't guarantee total cancer abatement. The vet said that occurrence of the cancer once removed is expected, like over 70% of these tumors show up somewhere else. Prognosis post-op is 2 years.
I'm wondering if at this point, I should just manage his pain? If I put him through surgery, and it comes back . . . I won't feel like I did right by him.
I have to remind myself, he doesn't know he has a tumor. He's just happy to be with his people.
We have 2 weeks to decide what to do. The vets tell me whatever I go with, will be the right decision. Anyone have a crystal ball? Anyone out there?

The Rainbow Bridge

Forum Posts: 23087
Member Since:
25 April 2007

Offline
Hi and welcome! I wanted to get your post approved so others can see it, but I'm on my phone now so I'll comment when I'm on my laptop. Thanks for your patience!

Forum Posts: 340
Member Since:
2 December 2016

Offline
Welcome to TriPawds Nation!!! We are sorry to hear of the diagnosis but are glad that you have found everyone here. Two quick thoughts and then will come back and share more. There are fewer folks on the site that have encountered this diagnosis BUT they have extensive knowledge of the treatments/ protocols and would be EXCELLENT resources for you. Lisa and Angel Pofi come to mind immediately. And I can share more regarding CharlieBear. It is true that many vets will tell you it is slow growing but that is all relative we have found out. NOT to scare you but to be mindful that asking lots of questions is imperative. Although amputation sounds drastic, for many, many cases it is about pain management versus long term prognosis. In other words, pain meds may help but also may not. I'll try to find and send links to you regarding CharlieBear's case. In the meantime, maybe try to PM Hester ( Lisa and Angel Pofi). She is INCREDIBLE in her knowledge and support. 

Virginia
Forum Posts: 978
Member Since:
26 January 2014

Offline
Hi 🙂 My Jake had the same thing, he was a black lab husky mix. He had it for 4 years...misdiagnosed as a fatty tumor, and it it stayed small with no issues for those 4 years. Then when he was 11, he started limping and the lump had grown so it was re-biopsied and then diagnosed as a NST. They tend to spread locally and branch out with these finger like extensions. The issue becomes pain because those fingers travel along the nerve. The surgeon did not operate with the intention of amputation. We did discuss the possibility of him getting in there and finding the "fingers" etc, and I gave him permission to take the leg if he felt it was unsalvageable. The fingers had wrapped themselves down the nerve of his leg. They also took his shoulder and the onco dr explained that the chest wall was a barrier and there was a chance it could grow back if not completely excised. Jake did very well with that surgery. He played tug of war again and I don't regret having the amp done. He did pass almost a year later, but he developed another incurable type of cancer (Dr said it was unrelated and rare to have both together). Did your vet talk to you about radiation or chemo? Ours recommended it, but I ended up going with at home pill chemo (which I took him off because he couldn't give us "kisses" with it and he LOVED that). 
I also had another tripawd, who passed from cancer. His leg was removed due to abuse. I adopted him right after the amputation and unbeknownst to anyone, he had a mass growing at an alarming rate inside of him. I had him for four months before he passed. 
I only tell you this because above all, quality of life is important. Amputation eased my Jake's pain and I don't regret it for a second. I agree with CharlieBear, pain management is huge and you have to figure out how that's best done. These decisions are so hard and I'm sorry you are having to go through it. I so wish there was a crystal ball!! 
Mom to Tripawd Angels Jake (2001-2014) and Rosco (2012-2015) and Tripawd Tanner. "Whatever happens tomorrow, we had today; and I'll always remember it"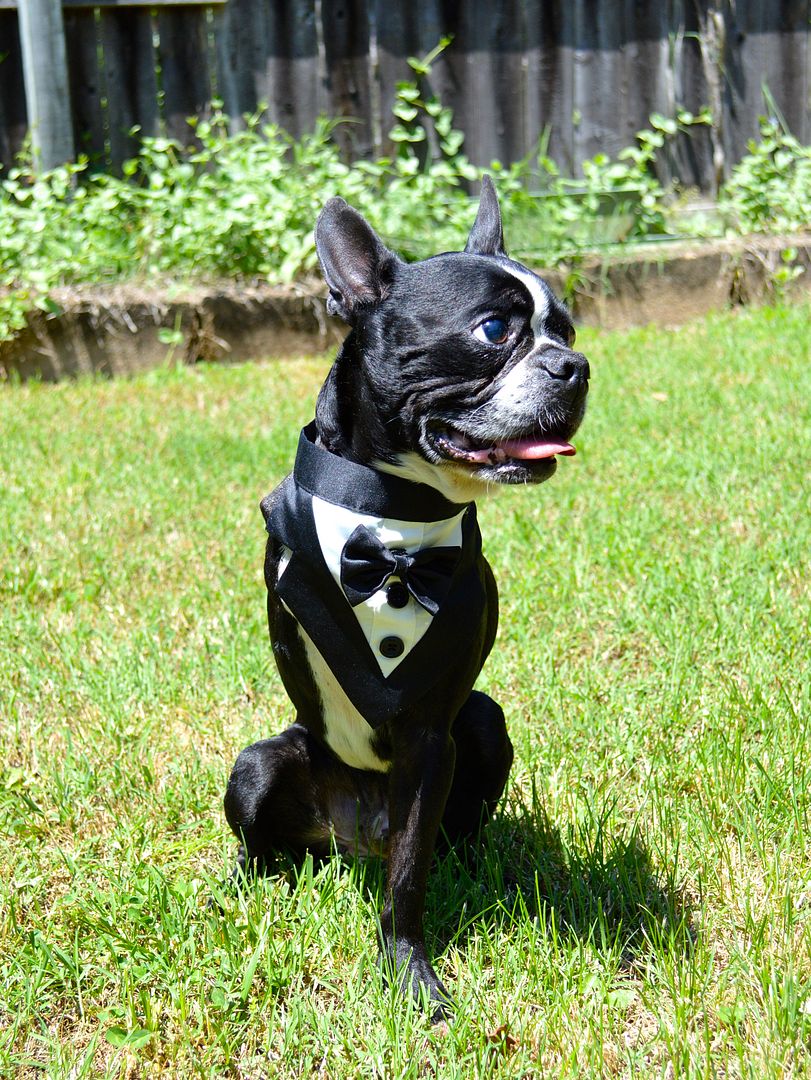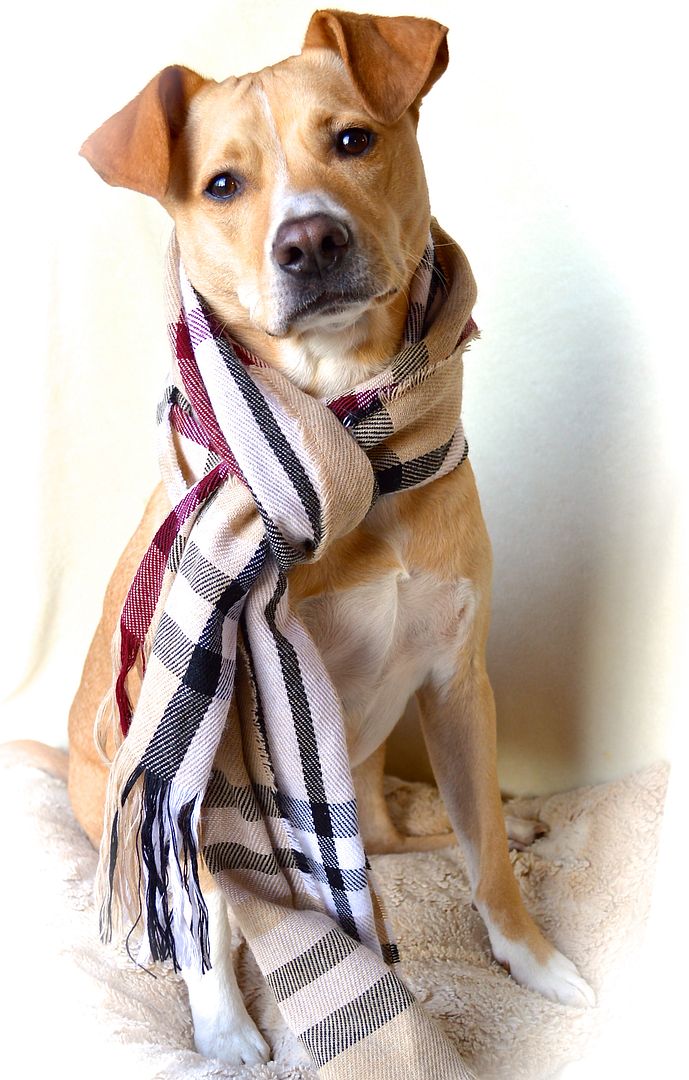 Here and Now

Forum Posts: 11270
Member Since:
25 April 2007

Offline
melm said
Anyone have a crystal ball? Anyone out there?  
No crystal balls here, but many members have discussed this topic over the years...
Forum Search results for 'peripheral nerve sheath tumor'
That's more that than 25 forum topics mentioning the specific phrase.
While you wait for comments from others, use the Advanced Search above to refine your forum search results with specific phrases, and you're sure to find lots of helpful feedback. You can also search all blogs here . Or, consider downloading the Tripawds e-books for fast answers to common concerns and feel free to call the toll-free Tripawds Helpline anytime!
And your vet is correct, there are no right or wrong decisions here—just what you decide is best for you and your pack. Best wishes in the decisions you face, please keep us posted! Your future forum posts will not require moderation.

Minneapolis, MN
Forum Posts: 644
Member Since:
23 April 2016

Offline

Hi.  As someone who lost their dog just a few months ago to peripheral nerve sheath tumor just 5 months post amputation, I have to tell you I would not hesitate to amputate and sooner rather than later.  Pofi was misdiagnosed for an entire year - his was an NST located in the brachial plexus (armpit like your dog) and was hard to detect.  He also had other growths that seemed to offer a reason for the pain and the limp and lameness.  We had a consult with a teaching hospital about 5 months into it and they still missed the diagnosis.  7 months later, after trying PT, another doctor in the same hospital diagnosed it almost on site (muscle atrophy, which had been noted over and over for a good 9 months).  
I don't want to scare you (well, maybe I do), but every vet at first told me that amputation should be curative, follow up oncology might not be needed and we probably didn't have to even rush because it was slow growing. Within two weeks we had the MRI with plans to operate in another 2 weeks, but they put him in an emergency slot the next day.  The tumor, instead of being marble sized and well contained, was softball sized and had spread to within 4 cm of his spine.  It was "angry and not encased" spreading also down the leg and into the chest wall.  It was wrapped around a rib (which had to come out) and had destroyed a lymph node (= "local" metastasis).  He was 11.5 years old and a large dog, but he recovered so swiftly and beautifully, it was almost a fairy tale.  We talked about radiation because the tumor was considered highest grade (III of III).  And that would be 18 to 22 days in a row, with GA each time.  And a CT scan before that to map.  Which turned into a CT scan to be sure it wasn't in his lungs despite clear x-ray (not conclusive).  So waiting at least 6 weeks for another CT.  At 8 weeks we had another CT and got a big thumbs up (all clear).  So now, we had the choice to  do another CT (mapping) and then the 3 plus weeks of daily radiation, but I had lost my appetite.  The repetition of GA was hard on him - each time was a slower recovery and seemed like more irritation to his esophagus.  I was still thinking it all over and 6 weeks after that "all clear", he started to lose control of his back legs. Though no one thought it could be, it was in fact a return of the cancer in his spine and he was gone in 2 weeks.  (We had also beein doing oral chemo treatmenst since amputation - but knew had lower success than radiation therapy).
So yes, it is slow growing.  Until it isn't.  It very much can progress.  If you think it has been caught relatively early, I urge you to consider his well being and the pain that tumor is causing and think about amputation.  It does not have to be tomorrow, you should still have some time on your side.  First and foremost, what I would change, is that we would have had a better doctor on that consult who would have pushed to find the cause of the symptoms he could clearly see and noted.  I would have had that photo session I'd paid for done right away and then  amputated a few weeks later.  In the end, we never got the photos done, but that is another stupid and long story.  Having missed this real opportunity for amputation to be likely curative, I wish that I had stuck with my initial instinct to skip the lung CT and go straight to mapping and radiation therapy.  I wish we had gotten that done before I became discouraged about the effects of the GA.  And I wish the best dog I will ever know were still here.
He did have a wonderful summer.  He was relieved of that awful pain almost immediately after surgery.  He soaked up sunshine, lazing away the days on the upper deck of our house, watching over his world.  He went to dog park and romped in the weedy lake.  He had a lot of special meals and visits from friends.  But he was so strong and if timing had been better he could have beaten this. And though I know I tried and I did the best I could and made the best decisions I could, I have such grief and even rage at what could have been.
I am sorry - I've given you much more than you probably care to hear.  But from my perspective, you have a chance of removing this before it is is a higher stage and that equates to better odds of longer survival time.  I would, of course, talk to your vet or a physical therapist about any concerns there might be for your individual dog becoming a Tripawd.  I don't want to make it seem like amputation is always the right choice for everyone or every dog.  It isn't.  But please know, the peripheral nerve sheath tumor can be tricky  - can be misdiagnosed and more advanced than one might guess like it was for Jake (above) and my Pofi.  See my blog for pictures and videos of his happy summer post amp or send me a message if you would like to know more.  
The only regret I have about amputation is that it wasn't done sooner.
And I wish you and your lab the very best.
Lisa
Lisa, Minneapolis
On October 27, 2016, nearly 6 months after amputation, and 18 months since his cancer likely started, we lost Pofi to a recurrence of Soft Tissue Sarcoma in his spine quite suddenly.  His Daddy and I miss him terribly along with his canine sister, Mia, and two feline siblings, Lucia and Cliff.

Forum Posts: 340
Member Since:
2 December 2016

Offline
The ONLY reason I was ever guided to this site was because Angel Pofi led me and CharlieBear to Lisa. CharleBear is 5 months in to a journey that absolutely walks and talks like a NST and has been poked and prodded by some if the best neurologists and oncologists and surgeons in the country. He has been sent home with pain meds and HS been on them for 5 months. He was dismissed from the Vet School. And they cannot nor will not operate...yet. Despite the fact the meds are working less and less and have side effects of their own. And to watch him limp is sometimes just excruciating. As we wait for the inevitable, many times, we wish for the OPTION to amputate. Just know that Lisa and Pofi and Jake and Elizabeth ( and CharlieBear and me) have heard similar advice from our vets. Also, " slow growing" truly is relative. When my EmmaRose was diagnosed with a brain stem nerve sheath tumor this January, part of her facial and esophagus, etc. muscles had atrophied ( but hard to detect as she is very fluffy.) The Vet School said her tumor WAS slow growing ( meaning a month instead of days or weeks) but still, even at the small size (1 cm) did the irreversible damage it did...slow growing is a better diagnosis but not necessarily what we would think comparative to what the neurologists and oncologists think. I wish there was a NST group but am EVER so absolutely blessed that Lisa and Pofi guided us here and have held us up through the toughest of times.

Forum Posts: 16
Member Since:
23 January 2017

Offline
Dear Melm,
I just saw your post and I know exactly what you are going through.  My 12 yr old dog Missy had this same tumor and it was growing much faster than I had been told and anticipated so at the end of Jan she had her amputation on her left hind leg.  I have posted a video of her 31 days after surgery in another thread.  She was starting to lick her leg and then limping the last few days before I decided something had to be done.  
Please look for the Videe it is in the Hopping Around thread and my orginal post about her and my decision I will try to dig up for you.  I will answer any questions you have regarding what I was told by vets vs what I found in my own research.  Missy did very well and continues to do so.  She doesn't miss that leg at all although I do know it is harder on front legger's but there are plenty of peeps here with experience. 
Kathleen

Here and Now

Forum Posts: 11270
Member Since:
25 April 2007

Offline
Kathleen said
...orginal post about her and my decision I will try to dig up for you.
TIP: Click your avatar (or visit your profile) to find links to all forum topics you have ever started, or replied to.
The same thing works for finding posts by others too, just click on any user photo (avatar).
Hope this helps!

Forum Posts: 16
Member Since:
23 January 2017

Offline

Forum Posts: 2000
Member Since:
14 February 2016

Offline
Thinking of you melm, and so glad Lisa saw your post and responded!  Can't speak to your specific cancer, but in terms of life on 3, my 106 pound lab/Dane mix did just great!
Otis - 106 pound lab/Dane mix, lost his right front leg to osteosarcoma on Febuary 9, 2016.  Four rounds of carboplatin completed in April, 2016.  Lung mets August 25, 2016.  Said goodbye too soon on September 4, 2016.   Lost his adopted sister, Tess, suddenly on October 9, 2016. likely due to hemangiosarcoma.  
Wherever they are, they are together.
Forum Timezone:
America/Denver
Most Users Ever Online: 597
Currently Online: vohman821
57 Guest(s)
Currently Browsing this Page:
1 Guest(s)
Devices Used: Desktop (54), Phone (4)
Member Stats:
Guest Posters: 993
Members: 11808
Moderators: 2
Admins: 3
Forum Stats:
Groups: 4
Forums: 23
Topics: 14626
Posts: 205529