Join The Discussion
Learn about life on three legs in the forums below. Browse and search as a guest or register for free to take advantage of member benefits:
Instant post approval.
Private messages to members.
Subscribe to favorite topics.
Join the Live Chat and more!
Best Dog Beds for Tripawds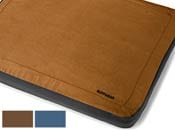 Give Tripawds the comfort they deserve! See which dog beds are best and why.
A
A
A



Kylie is having a rough go lately & not sure if Tramadol is helping or not?

Add Reply

Add Topic

Here and Now

Forum Posts: 11354
Member Since:
25 April 2007

Offline
superkylie said
I've figured out (I think) how to add some pics for u guys.  
FYI...
1. iFrame embedding is not allowed, for security reasons
2. Photobucket does not allow external display of their images, except for premium paid accounts.
3. You can upload photos to Kylie's Blog, copy the link from your media Library, and follow the instructions for adding photos to forum posts .
Check out the Help Videos in your dashboard or check the Tech Support forum or start a new topic there if you need assistance and we'll be happy to help!


Forum Posts: 1176
Member Since:
27 July 2014

Offline
Just wanted to let you know that since dogs like to eat the "unforbidden" that you might want to try canned cat food. It is higher in fat and protein than dog food and is not good long-term. The vet sent my cat home with canned kitten food after her amputation and I've heard of vets recommending it for dogs who aren't eating.
You can even join her in the pool. Now that would be a great photo!
Kerren and Tripawd Kitty Mona
OK so I think I've figured out the pic thing! Now that I know I can copy the image location from photos I've added to FB, its easy! Thanks for the link to that thread, very helpful.
So first, to show off my skills 😉 Here is my girl enjoying the flower bed this morning while I enjoyed my coffee lol
She does look a little dopey here, we just woke up and I had just given her the Tramadol.
As for updates, not sure if we've fallen through the cracks here or if the Oncologist is just super busy. I called them Monday morning (Canada day holiday here for us) and left very long message with his tech. Although its an emergency referral clinic & they never close, the oncology staff is sometimes not there. (for example they don't work fridays) So when I didn't  hear back in a couple hours I called our local Vet here and they got us in. That's when she did the x rays & found the mass. She sent the x rays to the Oncologist & told me to call her if I don't hear back from them by the Tues. afternoon. I got a call back from the oncology tech Tues morning when she got my Monday message. She knew nothing of our Vet visit here or that x rays were sent to them!! She checked & confirmed they did receive them and she would have the Oncologist call me once he reviews them. He did not call all day. Sometimes he works as late as 7-8pm because he starts his day at noon. But no calls back.  Our local Vet called me at 530pm last night asking if I'd heard anything yet. I told her what the tech told me. She seemed angry. She said she called them herself Monday after she saw Kylie so this WOULDN'T happen. She said she realized the Oncologist may not be working so she spoke with an emergency Vet, gave them Kylie's history, told them she sent the X rays, asked them to make SURE that our Oncologist reviews them and calls me or her Tues am.
Our Vet did not seem happy. She asked me how Kylie was doing. I told her not good. She is becoming even more picky about what she will eat and I'm just afraid of her losing more weight and not having strength. Her energy is low and she sleeps alot. The 3 Tramadols a day instead of 2 are making her dopey (that's what they did after her amp surgery too so we expected it) It just sucks we don't have our lively feel-good girl anymore. I cry a lot during the day. I try to stay positive and hopeful for some news that isn't horribly terminal but we can't even get answers on that! I called the Oncologist at the end of the day yesterday when I didn't hear back from him. It was about 7pm. His machine said he worked until 630pm Tuesdays, so I hoped he was still there making call backs & we'd be one of them. Nope. Here its almost 9am Wed. and still nothing.
We don't know what kind of "mass" it is. Is it Cancer? Where the hell is it in her exactly?? Is it operable? Is it just a benign mass that is just in a bad spot so this is why its causing her such pain. If its a different cancer how aggressive is it? Is my girl just going to quickly fade away and die while we wait to find all of this out??
Since I don't know what it is, I've been googling so much. (I know, bad idea!!) but I desperately want to know what I'm dealing with here.  She was rough like this from bone cancer pain before we amputated, before we knew it was osteosarcoma. Once the leg was gone, we got our girl back. She bounced back to her true self!! Her amazing, lively, loving self!  Will we EVER see that girl back? Do we make the gut wrenching decision to put her down? I do NOT want her to suffer. As much as we want her here with us so many more years, we do not want her in pain or just lousy and lethargic like this. She still has times of bright eyes, tag wags, ears up, tons of kisses so I continue to hang on and wait. If this can be in any way fixed, we are going for it. If it can't, we have some hard decisions to make.
Sorry, obviously this journey gives us good days and bad. I am just having a bad one. I've been bawling as I write this. I think its because I'm the type of person who will worry and stress MORE if I don't know what I'm dealing with. The unknown kills me because my mind obviously jumps to the worse case scenario. 
Right now, sometimes I just lay with her and cry as she looks into my eyes with those 10yr old puppy dog eyes. I just kiss her head and tell her how much I love her and we want to make her better again. She is walking around a bit more today than yesterday, and she did take some dog kibble when I offered a few pieces as a "treat" after she went pee

so I offered her more "treats" and she ate them. She hasn't wanted to eat her actual dry dog food in like a week. But occasionally we can sneak some in disguised as a treat, but by the 2nd offering she's on to us.

But today she let me give her some 4 times in a row, about 4 kibbles each time, so that's a start. At least there's some decent food in her belly. She declined the Ritz cracker or the peanut butter dog bones she loved the other day. It really is hit or miss. I also tried toast & peanut butter and scrambled egg. Nope. But she WILL lick peanut butter off the knife, so she got 3 servings of that! I'm hoping once the meds kick in we can try different foods. I did buy cat food so hopefully she goes for that. She did have a bit of beef noodle hamburger helper last night and a mcdonalds cheeseburger

(just beef pattie & cheese, no bun or onions)
Anyway time for Metacam. I will keep you posted on Vet news. Good or bad.

Germany
Forum Posts: 505
Member Since:
14 December 2016

Offline
Hey, it sounds like you really are having a nasty time. And I am like you: I could not rest until I had an answer and I think I have googled some of my life away on this journey. 
As for the eating issue: sometimes warming canned dog food will help, mainly because it smells stronger but it's also easier on the belly. But apart from that: don't apologize for McDonald's food, or whatever! If she likes it it's fine right now!
And as for the vets: I would probably put a tent up outside their door demanding they answer to me. 🙂 if that's not an option, make a terror out of yourself over the phone. I, personally, have long ago given up on being polite at all costs and I have been known to be a pest at our vet clinic. -However, they also know I want the absolute best for my dog, they know I will not give him up and they also know, well, that I am always VERY well informed because of this site and my google-adventures 🙂 
keep us updated!!
tina & Manni
Guardian of Manni the Wonderdog. -Or was it the other way around?
Osteo and amputation in Dec 2015. Second, inoperable, primary osteosarcoma found in June 2017.
The end of our adventures came Dec 10, 2017. 2 years to the day.

Here and Now

Forum Posts: 11354
Member Since:
25 April 2007

Offline
superkylie said
OK so I think I've figured out the pic thing! Now that I know I can copy the image location from photos I've added to FB, its easy!
Yes, you can do that. But in time those photos will disappear, resulting in a broken link on the page.
Facebook periodically clears out their static content cache which serves up images, like the one you posted above. Note how the image file URL includes random characters "scontent-yyz1-1.xx.fbcdn.net/v/..."
These images will display here, for now. But don't be surprised when they no longer do. There are numerous posts in these forums with broken image links where Facebook images once displayed. Sigh...

There are many free image hosting platforms, none of which will guarantee permanent third party embedding of photos. This is why we offer free Tripawds blogs . The only way to ensure that Kylie's photos will always display here in the Tripawds forums, is to upload them to your kyliesjourney Media Library. Just check out the current nightmare going on with Photobucket images.

Well just checking in before bed and see that my earlier post didn't save.. oops! 
Sorry for the delay in updating. Well finally heard back from the Vets. My local Vet said she spoke with the Oncologist earlier today & they agreed the mass looks like a tumour on the X-ray like bone cancer again, so next step is abdominal ultrasound to confirm. No discussion about possible options etc. He is off Friday's & booked soood tomorrow so we don't have an appt until Monday. 
Oncologist clinic is 2hrs away so I asked our local vet if she could do it, but they have a traveling person who comes from an hour away so it's based on her schedule. Also our Vet said the Oncologist usually want the ultrasound repeated there anyway so why pay twice? Also if they need to do biopsy etc at least she'd already be there. So we'll stick tothe Mon appt. & hope she's still ok by then. 
Also i asked about appetite stimulant and our Vet said she's have it ready by closing. Went to pick it up and there's a note with it saying Kylie has to decrease or stop the Tramadol while using this medication! The Vet had already left when I came to get it so I couldn't ask more. Soooo good old Google tells me there's a chance she could have serotonin syndrome or something like that? 
Anyone have knowledge of this? 
Anyway she had a good day over all. I stayed home from work & we had a great time, even got her to eat some.'and that before the medicine. 😉
Goodnight all 

The Rainbow Bridge

Forum Posts: 23393
Member Since:
25 April 2007

Offline
Drats, I'm sorry for the latest development and that you have to wait so long to find out what's going on. That's tough. In the meantime, do your best to stay off Dr. Google. You can make yourself nuts trying to diagnose on it. Focus on the fact that Kylie had a good day yesterday and she can still have good days ahead OK? Don't let cancer steal your time away by spending it all looking for "what ifs."
We are sending lots of love and hoping for a good report from the oncologist!
Thank you, you are so right. "Dr. Google" can make us nuts!! I need to stop

I did get some reassurance today though. Despite a rough morning (they are all rough these days because she's just not at her best for a couple hours) I got a call from our local Vet office asking how Kylie was doing today after having the Mirtazamine (appetite stimulant) I told her that I hadn't given it yet as I was concerned about the note saying she had to stop or decrease her Tramadol and planned to call them this morning but they beat me to it. I told her that Kylie currently gets 3 doses a day and would decreasing by 1 dose (the middle one) be enough to minimize the risk of interaction with the appetite stimulant? She checked with Kylie's Vet & she said yes, just skip the middle dose of the Tram and only give 1/2 tablet. (normal dose range is 0.5-1 tablet a day) If her appetite improves we can stop and get her back on the Tram for more pain relief if needed. They recognize that pain management for her is important right now, however so is getting her to eat. So I am happy with that plan!! I hope it works nicely for her and that side effects are minimal.
I truly do love that Vet office! They have been AMAZING with her. We are so lucky.  They said they would call again tomorrow

She has been enjoying putting her paws in the kiddie pool we set up for her! She will walk around in it, paw at it and drink from it. But she still won't sit or lay down in it yet. I think between having 3 legs & now a mass in her belly, she is leary of getting back up if she lays down. She's a smart cookie!  Pics to follow soon

Ditto Jerry!
And now that you can post pictures...MORE!!!! OOOOMMMMDDDD!! That is a BEAUTIFUL PICTURE! 🙂
She just looks so happy and content. Such a pretty girl.
MORE!!!!!!!
Lots of love
Sally and Alumni Happy Hannah and Merry Myrtle and Frankie too!
Happy Hannah had a glorious additional bonus time of over one yr & two months after amp for osteo! She made me laugh everyday! Joined April's Angels after send off meal of steak, ice cream, M&Ms & deer poop!

The Rainbow Bridge

Forum Posts: 23393
Member Since:
25 April 2007

Offline
Wow that is a terrific vet! Their advice is spot-on. Treating pain and lack of appetite is a delicate balance, sounds like they know how to do it. YAY!
Can't wait to see the photos of her playing in the kiddie pool 🙂 Focus on her joy and the good moments for now, ban Dr. Google and you'll do great!
Oh good! Really glad the Vet got back tonyou and glad she can still jave some pain meds too! One other thought you could ask your nice REGULAR Vet about is trying Prednisone for a couple of days. It works as an anti-inflammatory (in case the mass is causing some swelling arpu d it. But it also INCREASES appetite!
It CANNOT be given with Rimadyl or Metacam though without a three ot four day wash-out period, so not sure if this is a good option or not.
I may hzve mentioned this, vut try Fresh Pet grain free ...it's refrigerator and you can find it at Whole Foods and, oddly enough, Target! ,Both are in the pet food section.
KYLIE HAS A SWIMMING POOL!!!! 🙂 🙂 🙂 🙂 🙂 SOOOOO EXCITING!!! 🙂 🙂 Now pjt on your bathing suit and get in there with her!!! :-)$ 'She must may decide laying down with you looks like a good idea! Regardless, she's enjoying it and that's all that matters!! 🙂
PICTURES!!!!!! 🙂 🙂 🙂 🙂 🙂
Happy Hannah had a glorious additional bonus time of over one yr & two months after amp for osteo! She made me laugh everyday! Joined April's Angels after send off meal of steak, ice cream, M&Ms & deer poop!
Maki g my day ocer here!!!! Hugs smile plastered in my mug!!
Kylie IS the prettiest flower ever!!! You jave quite a green thumb when it comes to growing such spectacular flowers!! 🙂
And the prettiest bathing beauty ever!!! And btw, she does not look skinny!! I knw she's not eating well, but it's not showing up in a bad way 🙂
Happy Hannah had a glorious additional bonus time of over one yr & two months after amp for osteo! She made me laugh everyday! Joined April's Angels after send off meal of steak, ice cream, M&Ms & deer poop!
Well we are 2 hours into the new meds for her appetite and I think they may be working!?!  I have been able to hand feed her some of her dog kibble, more than just a few  here and there like we have been. This time she ate probably 1/3 cup! Not to mention about 4 dog bones. The mother Hubbard peanut butter bones, all natural! 33 calories each! score! 🙂
ETA: OK I had to add her other meals!!! I'm so proud of her and I'm so proud of ME for asking the Vet if there was an appetite stimulant she can have. Why did no one tell me about this stuff days ago!!! Anyway, a couple hours after my last post (dog kibble) she ate some turkey breast, I'd say a good 3 oz piece! and just now I fried up some liver in butter and she gobbled it up. Personally I can't stand the stuff but I heard dogs love it. Well mine does! So I am just so thrilled she got some substance in her. And its high in protein!
She didn't seem to do too badly on the missing dose of Tramadol either. A bit of panting and pacing but then she settled down and napped once she could get comfortable. She had Tramadol at 7am and again just now at 7pm. She had the Mirtazapine at noon. Hoping thats enough spacing of the meds that they won't interact too badly and cause other side effects. I think I will try to sneak some more dog kibble in her later before bed. Afterall, all this new food may cause some crazy
soon.

YAAAAAAAAAY!!!! 🙂 🙂 🙂 Thanks so much for the update!! 🙂 I can tell how relieved you are...And so are we!!
You are such a strong advocate for SUPER KYLIE!!! GREAT JOB!! 🙂
Glad the pain seems to stay "managed" at the reduced dose.
And yeah, when the
starts, stand back!! 🙂 Liver in butter ought to do it! 🙂 And liver is good for her too! 🙂
Lots of hugs!
Sally and Alumni Happy Hannah and Merry Myrtle and Frankie too!
Happy Hannah had a glorious additional bonus time of over one yr & two months after amp for osteo! She made me laugh everyday! Joined April's Angels after send off meal of steak, ice cream, M&Ms & deer poop!
Forum Timezone:
America/Denver
Most Users Ever Online: 597
Currently Online: midnighter94, paws120, tm2018
65 Guest(s)
Currently Browsing this Page:
1 Guest(s)
Devices Used: Desktop (59), Phone (8), Tablet (1)
Member Stats:
Guest Posters: 1000
Members: 12175
Moderators: 2
Admins: 3
Forum Stats:
Groups: 4
Forums: 23
Topics: 14817
Posts: 207991