Join The Discussion
Learn about life on three legs in the forums below. Browse and search as a guest or register for free to take advantage of member benefits:
Instant post approval.
Private messages to members.
Subscribe to favorite topics.
Join the Live Chat and more!
What Is Apoptosis?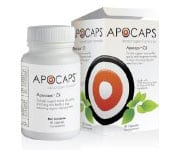 Learn the importance of Apoptosis for dogs fighting cancer and how Apocaps can help!
A
A
A

Livermore, CA


Forum Posts: 3089
Member Since:
18 October 2009

Offline
He looks great and so comfortable! And that boy can put some food down!
I hope it is all downhill from here for Huckleberry.
Karen and the Spirit Pug Girls
Tri-pug Maggie survived a 4.5 year mast cell cancer battle only to be lost to oral melanoma.
1999 to 2010
. 
Please don't look at the room.  Hospital ward is messy but comfy.   It was so cute I had to share.  If you have Amazon Prime,  these pet videos are free to watch.  Back in the day they were exclusive and pricy.  I was shocked when i found them!! Put on my playlist and the boys watched on and off all day long.  If you haven't found them,  look them up. If you have problems let me know and I'll try to help you find them 

Big hugs,

Huckleberry,  Jackie,  and David 

Hugs,
Jackie, David, Mitchell, Andy Oscar, and the coolest feral tripawd kitty Huckleberry
We have some videos for the boys and they bat the TV I think it is adorable Mark doesn't think batting the TV is so adorable


 You have yours on the wall so not really batting ability!
You have everyone in the same room hanging out that is great! We feed the birds outside too which the guys love watching.
I wondered how you guys did yesterday looks like all is going well! Meds? You do ok giving them ?
Hugs!
Holly & Purrkins❤️
Day 9
Huckleberry is doing really well 🙂  After the Kitty T.V. party, we decided to try leaving the bedroom door open for him for the rest of the evening. When I woke up this morning he was curled in his box ( I don't understand why he won't lay in it if I place something soft in it ... ) all comfy cozy. He got up, stretched, and came purring over to me.  Andy visits regularly, I am so glad they all seem to be getting along well. Huck has one dose of pain meds left. It will be interesting to see how he is tomorrow. I hope he makes the transition ok. If not, I will talk to the doctor on Monday when we go in for suture removal, 2 days left! His incision looks really good, looks like everything is healing well


Jackie, David, and Huckleberry 

Hugs,
Jackie, David, Mitchell, Andy Oscar, and the coolest feral tripawd kitty Huckleberry
Meds.. Huckleberry does not like to be given meds, lol.  He fights me but I win 🙂  I think his being so low to the ground works to his advantage, and he will not let me sit him on my lap yet.  The antibiotics are easy, they are only once a day and they don't taste like anything. I put that on a little food first thing and he eats it right up.  The pain meds don't seem to be bad either, but that is the one the doc said is better absorbed through his gums. That is the buprenorphine. He doesn't like it but we make up fast after I dose him. I think he knows that his silly mama is just trying to take care of him. I swear of all the times I go in he knows which times is for medication, lol. I get that " oh crap, again??" look and he kinda backs away from me. I give it to him in 2 pushes of the syringe so that he doesn't spew it out all over me 

Had a pretty peaceful day yesterday, just hung around the house and cooked. David and I took turns hanging in the cat room, it was a nice change from all the stress and drama.  Hopefully today will be a repeat 

Hugs,
Jackie, David, Mitchell, Andy Oscar, and the coolest feral tripawd kitty Huckleberry
You mean the cardboard box? Why he wont lay in it with something soft? Cats LOVE cardboard! Just let him lay in it thats ok! I know we want them to have cushion and comfort but I think Huckleberry just wants to be in the box! Glad to hear everything is going really well. 
You will know if Huckleberry is not ok minus the meds! He showed you last time he will show you again. Good job on getting his meds in! Go after him with the thoughts he needs them no choice Huckleberry;) Confident and good job on 2 squirts !
Cats always back up if allowed when dosing them! I sit behind my guys & Indian style them with my legs so they can't back up! I don't know if you can get in the cage but it doesn't sound like you need too. Your getting him and there isn't too much backing up for him to do. No place to go;) You can give him some treats after dosing that might help him too if you haven't been doing that ! 
Hoping for anther peaceful day for you guys! 

I forgot to ask If you still were giving Gaba? Or if you have any left? As I told you before Purrkins was on both meds. Not that all cats come home with those they don't sadly.
If Huckleberry has a issue coming off his Bup you will at least have that option. Is the Vet there on Saturday ? When is the last dose of meds due. I hope before they leave today, it may not be a issue just trying to prepare in case it is. I would hate for you guys to go thru this all over!
GRRRR could we once come home with too much medicine then not enough ! Just saying and on a weekend always drives me batty. 

The vet isn't open now but I have the one dose left and some gaba capsules left.  I am saving that last dose for this afternoon,  wondering if I should give him that gaba first and then the last dose a little later.  If I thought I could get my finger in his mouth I am tempted to just butter the capsule instead of trying to get him to eat that bitter medicine doctored up in something I know he won't touch once he tasted it. Another thought is to try and mix the powder with something sweet instead of fishy.  I ended up having to give him his antibiotic by syringe.  When I went back upstairs he had eaten everything except for the part that had the meds in it.  He was good though.  I waited till he was laying with his back to me and slipped it in the side of his mouth and he never complained. Just weighing out my options here,  I always give my cats meds like you do.  Sit like an Indian and butt them up to me.  Not enough room to do that with him. 
Hugs,
Jackie, David, Mitchell, Andy Oscar, and the coolest feral tripawd kitty Huckleberry
Oh yeah... I pilled him!  Old butter on the capsule and my ancient "tough kitty" piller that I had to remember where I put it... I haven't used it in about 20 years (literally lol)   Hoppy dance!!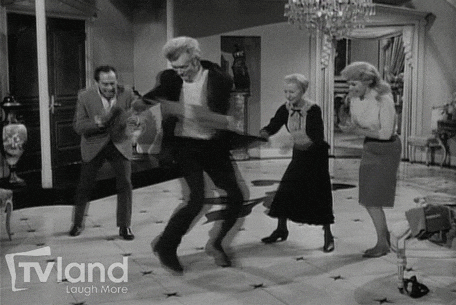 Hugs,
Jackie, David, Mitchell, Andy Oscar, and the coolest feral tripawd kitty Huckleberry

 Good job! Syringe or pill gun are a for sure thing! I would follow up the pill gun with some liquid.
What I did with the gaba was open the capsule added the tuna water mixed it , to syringe back up the syringe to syringe to Purrkins. The tuna water was to mask the Gaba unpleasant taste. Our instructions were to give the gaba one hour apart from the buprenorphine.
I'm glad you were successful that is all that matters. Do hope Huckleberry stays comfortable !

Thanks,  me too.  He pilled so well.  I took him and his box,  lol.. turned them around,  drained a light towel over him,  gave him a hug and popped it in.  The butter ensures a no stick sliding path.  He licked the side of his cheek,  gave me some 4 letter looks,  and plopped in his cat box to sulk because I won.  His prize was some warmed chicken bone broth, a fuzzy toy with catnip on out, and some warmed a/d. I covered half of his man cave and blew him a kiss 

Hugs,
Jackie, David, Mitchell, Andy Oscar, and the coolest feral tripawd kitty Huckleberry
I'll wait an hour or so and give him his last syringe of pain meds.  Hopefully he will be over sulking by then 

Hugs,
Jackie, David, Mitchell, Andy Oscar, and the coolest feral tripawd kitty Huckleberry

Virginia


Forum Posts: 16024
Member Since:
22 February 2013

Offline
HAPPY DANCE INDEED!!!!!  'Love it!!! :-):-):-):-)'   Way to go Mom!!!''':-) 🙂 🙂 🙂
Happy Hannah had a glorious additional bonus time of over one yr & two months after amp for osteo! She made me laugh everyday! Joined April's Angels after send off meal of steak, ice cream, M&Ms & deer poop!
If it isn't one thing it's another isn't it?  I went up to spend time with Huckleberry later yesterday when he woke up. When he stopped running to his litter box I realized that he had not used it at all yesterday, sigh. His belly was a little swollen, and he did not seem too happy about it.  He has been going regularly so I had honestly not been too worried about him getting constipated. One of these meds seems to be the cause though, it seems to me. So we spent a great deal of time cuddling and mama massaged his belly.  Gave him some Miralax, belly rubs, warm food, more belly rubs. I grabbed up a pillow and we just hung out cuddling and mama massaging him. This morning I had a happier kitty, a dirty box, and his belly was not all swollen. It just seems like everything you have one thing beat then another thing comes up from behind to challenge you.  One more day till the staples come out, I am anxiously awaiting. I will keep him on Miralax for a few days at least, and see how he does today without the buprenorphine. Will give him some gaba a little later and see how that goes. This morning I have a hoppy kitty 

Oh... and Huckleberry is starting to play with toys! I know that sounds silly but after being an all so serious feral outdoor kitty this is a big step for him. He has the biggest boy paws! I swear he uses them like hands and this morning he grabbed one of his toys in those big paws and actually started to play with it just because .. 


Hugs,
Jackie, David, Mitchell, Andy Oscar, and the coolest feral tripawd kitty Huckleberry
You know what I read ? "If its not one thing its another " THAT GETS RESOLVED !! It's all in how you look at the situation. Yep it is the meds and look you solved the problem in one night! No big deal Huckleberry is back to normal & HOPPY playing with his toys YAAAAAAAY!

I see no problem there!! I kept a journal of meds, poop, pee etc everything! It helped me stay on top of everything ! Sleep deprived, I could still look and be sure everything was on track.
For our house we always keep track of who does what anyway! That way we can see a emergency before it becomes one. We learned that the hard way multi trips to the ER! One day of not pooping isn't a big deal here anyway 

Multi-cat household we need to know who is doing what. I have a old phone set up as a video recorder at the litter box, a Free app called Presence. I get a video alert to my phone when one is in the box. Poop & pee alerts on my phone ! Yep!
We are keeping all our paws crossed today is a comfortable day for Huckster and tomorrow you can get the staples out & its all uphill from here!!!!
Hugs
Holly & Purrkins


Forum Timezone:
America/Denver
Most Users Ever Online: 597
Currently Online: admin, jerry, henleygirl
75 Guest(s)
Currently Browsing this Page:
1 Guest(s)
Devices Used: Desktop (67), Phone (9), Tablet (2)
Member Stats:
Guest Posters: 1000
Members: 12161
Moderators: 2
Admins: 3
Forum Stats:
Groups: 4
Forums: 23
Topics: 14806
Posts: 207870