Hoppy Wordless Wednesday from Tripawds Big and Small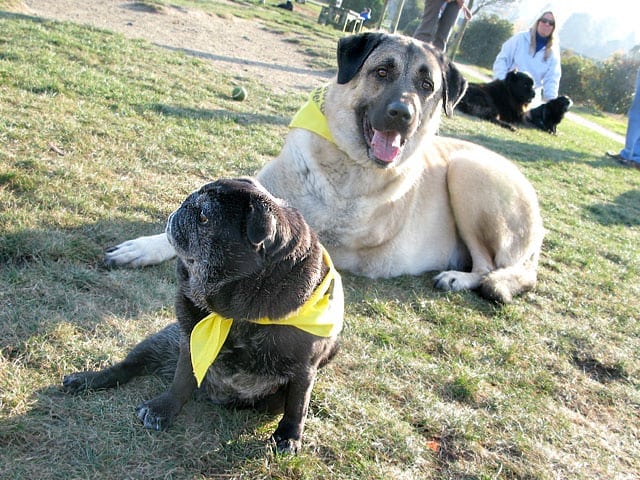 Tripawds come in all sizes, like TriPug Maggie and Cemil the three-legged Anatolian Shepherd.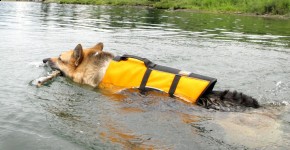 Best Gear for Tripawds
Find the most helpful items for three-legged dogs by checking out Tripawds Gear product reviews and demonstration videos. Here you will find the popular Ruff Wear harness, and Bark'n Boots, or FitPAWS training equipment and much more!
Why Pet Gates Help Amputation Recovery

December 18, 2014

Pet and baby gates recommended for post-amputation dog confinement recovery while keeping your three legged dog or cat safe after amputation surgery.

Elevated Feeding Bowls Help Tripawd Posture

December 11, 2014

Get better Tripawd posture with elevated raised food bowls for dogs and cats.

How to Dress Your Tripawd Dog with the Webmaster Harness

November 13, 2014

The Webmaster harness by Ruffwear is our all-time favorite all-purpose harness for front and rear legged amputee dogs, but many new Tripawd pawrents aren't sure how to put the harness on and take it off their new three-legged hero. In this community's helpful spirit of sharing tips and information, here are two great videos of […]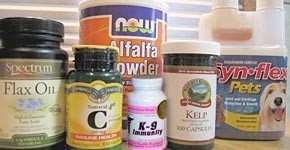 Tripawds Nutrition Blog
Learn about the best dog supplements and healthy pet diets for all Tripawds, with or without cancer. Save on dog medications, healthy food, and learn about K9 Immunty, Power Mushrooms, Dasuquin, and other recommended canine supplements.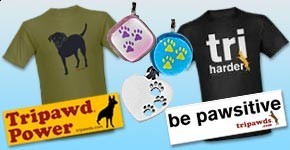 Gifts for Tripawd Lovers
Show your Tripawd Pride with three legged dog t-shirts, cards, caps, mugs, memorial gifts, and more! Follow the Gifts Blog for new item announcements, or browse the Tripawds Gift Shop directly. Get your Tripawds bandanna here. You name your price!