Hoppy Wordless Wednesday from Tripawds Big and Small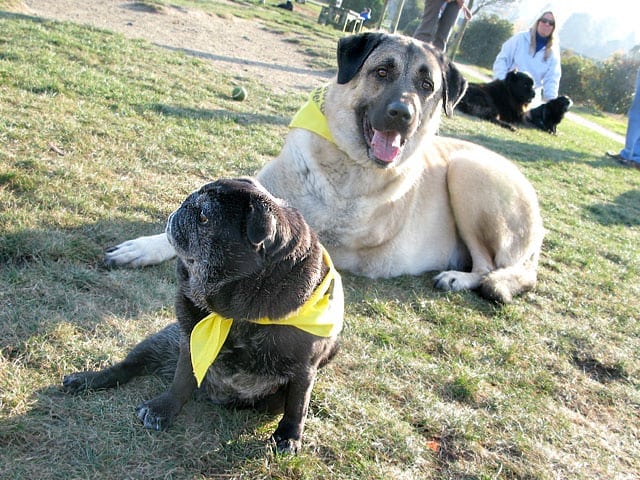 Tripawds come in all sizes, like TriPug Maggie and Cemil the three-legged Anatolian Shepherd.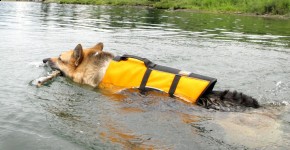 Best Gear for Tripawds
Find the most helpful items for three-legged dogs by checking out Tripawds Gear product reviews and demonstration videos. Here you will find the popular Ruff Wear harness, and Bark'n Boots, or FitPAWS training equipment and much more!
EzyDog Convert Harness Great for Tripawds

May 21, 2013

Front and rear limb amputee Tripawd dogs can go on safer walks with the Ezy Convert Harness for three or four legged canines. […]

Tripawds Get Phantom Pain Relief with Farabloc Drug-Free Therapy

May 6, 2013

Farabloc EMF shield blanket offers holistic phantom limb pain relief for amputee dogs. Blocks Electromagnetic Fields to help relieve post amputation phantom pain. […]

Zuport Your Tripawd in Front, Rear or Both

April 16, 2013

We're always on the lookout for the best support harnesses and therapeutic aides to help dogs get around after amputation or any orthopedic surgery. This month we're hoppy to bring you yet another great, heavy-duty dog harness product: The Zuport 2-Piece Dog Harness by Fusion Pets. Purchase The Zuport Therapeutic Dog Harness Here. Zuport is […]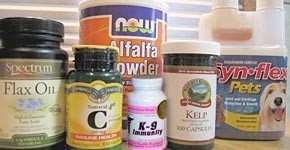 Tripawds Nutrition Blog
Learn about the best dog supplements and healthy pet diets for all Tripawds, with or without cancer. Save on dog medications, healthy food, and learn about K9 Immunty, Power Mushrooms, Dasuquin, and other recommended canine supplements.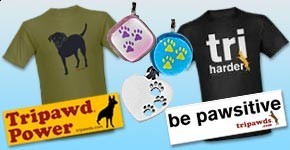 Gifts for Tripawd Lovers
Show your Tripawd Pride with three legged dog t-shirts, cards, caps, mugs, memorial gifts, and more! Follow the Gifts Blog for new item announcements, or browse the Tripawds Gift Shop directly. Get your Tripawds bandanna here. You name your price!