Hoppy Wordless Wednesday from Max
Don't miss our video interview featuring Max the three-legged Rottweiler with hip replacements discussing the benefits of hydrotherapy for three legged dogs!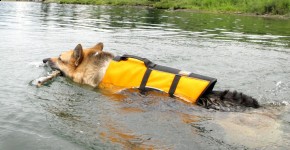 Best Gear for Tripawds
Find the most helpful items for three-legged dogs by checking out Tripawds Gear product reviews and demonstration videos. Here you will find the popular Ruff Wear harness, and Bark'n Boots, or FitPAWS training equipment and much more!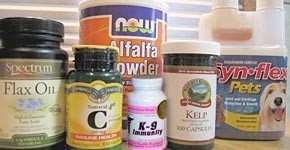 Tripawds Nutrition Blog
Learn about the best dog supplements and healthy pet diets for all Tripawds, with or without cancer. Save on dog medications, healthy food, and learn about K9 Immunty, Power Mushrooms, Dasuquin, and other recommended canine supplements.
Great Fuel, Good Times for Life with #NutriencePets

October 17, 2014

Losing a limb doesn't mean the end of an active lifestyle. Just ask any Tripawds member, including our Spokesdog Wyatt: It usually doesn't take long after amputation recovery to learn that Tripawds can do just about anything. Whether it's swimming season or snow days, as long as you keep these three things in mind so […]

Make a PowerFood Transition in Four Easy #PawNatural Steps

October 1, 2014

Wyatt reviews new Only Natural Pet's Canine PowerFood after we learn how to transition pet food slowly and safely without stomach upset.

Tripawd Diet Tips to #GetHealthyHappy

September 17, 2014

How to #GetHealthyHappy and find the best dog and cat food for your Tripawd's weight and health needs.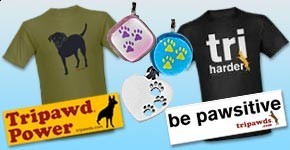 Gifts for Tripawd Lovers
Show your Tripawd Pride with three legged dog t-shirts, cards, caps, mugs, memorial gifts, and more! Follow the Gifts Blog for new item announcements, or browse the Tripawds Gift Shop directly. Get your Tripawds bandanna here. You name your price!